About the PAW Financial Conference Chairs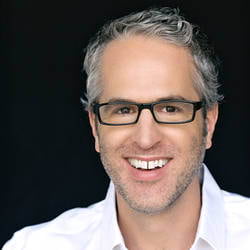 Eric Siegel, Ph.D., Conference Founder, Predictive Analytics World
Eric Siegel, Ph.D., founder of the Predictive Analytics World conference series and executive editor of The The Machine Learning Times, makes the how and why of predictive analytics understandable and captivating. He is the author of the award-winning Predictive Analytics: The Power to Predict Who Will Click, Buy, Lie, or Die, a former Columbia University professor who used to sing to his students, and a renowned speaker, educator, and leader in the field.
Eric has appeared on Bloomberg TV and Radio, Business News Network (Canada), Fox News, Israel National Radio, NPR Marketplace, Radio National (Australia), and TheStreet. He and his book have been featured in Businessweek, CBS MoneyWatch, Contagious Magazine, The European Business Review, The Financial Times, Forbes, Forrester, Fortune, Harvard Business Review, The Huffington Post, The New York Review of Books, Newsweek, Quartz, Salon, Scientific American, The Seattle Post-Intelligencer, The Wall Street Journal, The Washington Post, and WSJ MarketWatch. Follow him at @predictanalytic.
Eric Siegel, founder of the PAW conference series, serves as co-chair for PAW Financial along with Mei Najim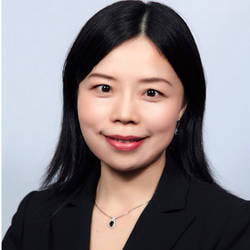 Mei Najim, CSPA, Founder and Lead Data Scientist, Advanced Analytics Consulting Services, LLC
Mrs. Mei Najim, CSPA, Founder and Lead Data Scientist is the Co-Chair of PAW for Financial. She provides advanced analytics consulting services including developing full life cycle predictive modeling processes from raw data exploration to model implementation into IT data systems, thorough documentation, and related training. Mei has over 14 years hands-on advanced analytics and machine learning experience dealing with large and complex data sets in various types of predictive analytics settings (claims, underwriting, pricing). She also has extensive traditional actuarial analysis experience including pricing, reserving, and research & development in the insurance industry. She has presented at many conferences to share and discuss her papers and expertise in predictive analytics with industry analytics experts.
Mei holds a Bachelor of Science in Actuarial Science from Hunan University and two Master of Science degrees, in Applied Mathematics and in Statistics, from Washington State University. Mei is a member of the American Statistical Association and a Certified Specialist in Predictive Analytics (CSPA) of the Casualty Actuarial Society.