Predictive Analytics World for Business Las Vegas 2018
June 3-7, 2018 – Caesars Palace, Las Vegas
Click here to view the agenda at a glance
---
Dean Abbott is Co-Founder and Chief Data Scientist of SmarterHQ, and President of Abbott Analytics, Inc. in San Diego, California. Mr. Abbott is an internationally recognized data mining and predictive analytics expert with over two decades of experience applying advanced data mining algorithms, data preparation techniques, and data visualization methods to real-world problems, including fraud detection, risk modeling, text mining, personality assessment, response modeling, survey analysis, planned giving, and predictive toxicology.

Mr. Abbott is the author of Applied Predictive Analytics (Wiley, 2014) and co-author of IBM SPSS Modeler Cookbook (Packt Publishing, 2013). He is a highly-regarded and popular speaker at Predictive Analytics and Data Mining conferences and meetups, and is on the Advisory Boards for the UC/Irvine Predictive Analytics Certificate as well as the UCSD Data Mining Certificate programs.

He has a B.S. in Mathematics of Computation from Rensselaer (1985) and a Master of Applied Mathematics from the University of Virginia (1987).

Dean Abbott is speaker of the following sessions:
Dean Abbott is leader of the following workshops: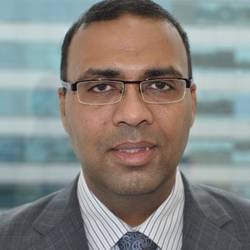 Vivek Agarwal
CEO, Dun and Bradstreet Technologies, Executive Director, PrADS

Vivek Agarwal is the CEO of D&B Technologies and Executive Director of PrADS Inc, where he leads a team of economists, statisticians, industry experts and technologists working on analytical models and risk management solutions that enable organizations increase sales, reduce costs and manage risk better. He also works with several credit bureaus and rating agencies in emerging markets with a vision of creating more transparent credit & business environment and robust economies.
Prior to this, Vivek was part of the founding team of Saksoft, a mid-size public listed technology company specializing in analytics and business intelligence solutions. Before starting Saksoft, he worked with P&G, Diageo and Oriflame, where he built advanced analytical and optimization models for marketing, finance and supply chain functions. Vivek holds BS in Mechanical Engineering and MS in Industrial Engineering & Operations Research from prestigious National Institute of Industrial Engineering (NITIE), Mumbai.
Vivek Agarwal is speaker of the following sessions: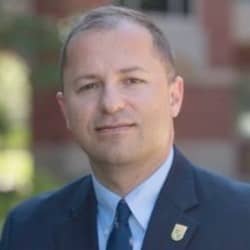 Feyzi Bagirov
Data Science Advisor at Metadata.io and Analytics Instructor, Harrisburg University of Science and Technology

Mr. Feyzi R. Bagirov is a Data Science Advisor at Metadata.io and an Analytics Instructor at Harrisburg University of Science and Technology.
Mr. Bagirov has an extensive experience as an online educator, developing and teaching courses on Data Science, Data Analytics, Game Analytics and Data Mining subjects in a number of online undergraduate and graduate programs. He has participated in the creation of the graduate Master of Science in Data Analytics at the University of Maryland University College, and was a Founding Director of an undergraduate program (Bachelor of Science in Data Science) at Becker College.
Mr. Bagirov is a former US Marine. For the past 4 years, Mr. Bagirov worked on various analytical and educational projects and startups in the United States and overseas (Azerbaijan, Tunisia, Senegal and Mozambique). In addition, he is the founder of the Big Data Behavioral Analytics Boston meet-up.
He holds a bachelor's degree in international economics from Azerbaijan University in Baku, Azerbaijan, and an MBA with a focus in entrepreneurship from Babson College in Wellesley, Mass.
Feyzi Bagirov is speaker of the following session: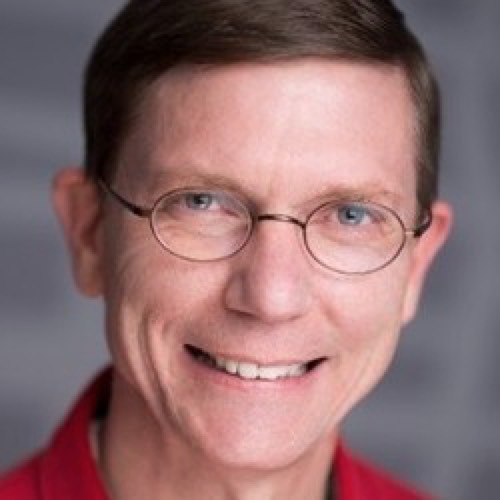 Curt Bergmann
Senior Data Scientist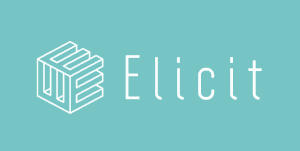 Curt studied computer science at the University of Illinois at Urbana-Champaign and mathematics at the University of Minnesota. After building too many websites and client/server systems, he turned to data mining and statistics and never looked back. A good day is spending the morning building models in R and Stan and the evening playing bridge or jazz.
Curt Bergmann is speaker of the following session: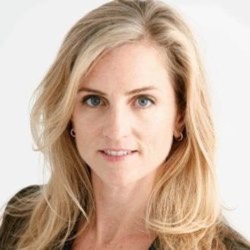 Jennifer Bertero
VP, Business Analytics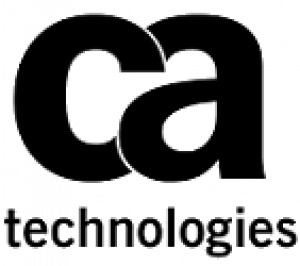 Jennifer Bertero is a strategic leader with visionary passion for building high-performing organizations and leading transformation. She is focused on serving the changing needs of the customer while driving growth and profitability. Her areas of business expertise include analytics and big data, business relationship and corporate development, cloud computing, product and digital digital marketing, customer engagement and sales productivity.
Jennifer is currently the VP of Business Analytics at CA Technologies where she leverages her unique blend of business expertise, advanced analytics and program development to drive strategic planning and continuous improvement horizontally across all lines of business in the company.

Prior to CA, Jennifer held various leadership roles at global software firms like Hewlett Packard, Symantec and Yahoo, helping to transform and train multi-cultural sales and product marketing teams and increase the top line for a portfolio of software products.
Jennifer holds an MA in International Studies at Boston College, Diplome from La Sorbonne in Paris and speaks several languages including Italian, French and several others conversationally. She is very comfortable in a global environment and has built a deep cross-cultural wealth of knowledge that she continues to cultivate.
Jennifer Bertero is speaker of the following session: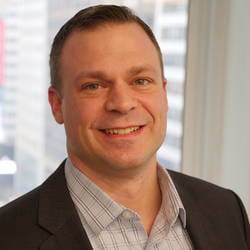 Bob Bress
Vice President of Analytics & Business Intelligence

Bob Bress is Vice President of Analytics & Business Intelligence at Freewheel, a Comcast Company focused on advanced advertising technologies. In that role he leads teams of data science and analytical staff using their expertise to lead the development of the next generation of advanced targeted advertising products for television and premium video. Bob has over 15 years of analytics experience across industries including work in hospitality, energy, and at GE's Global Research Center in the Applied Statistics Lab.
Bob holds undergraduate and graduate degrees in Industrial Engineering and Operations Research & Statistics from Rensselaer Polytechnic Institute.
Bob Bress is speaker of the following session: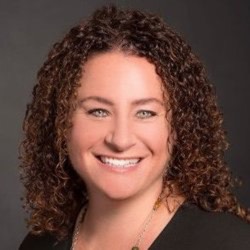 Kristen Burton
Director, Enterprise Data Science Office and Digital Process Transformation CoE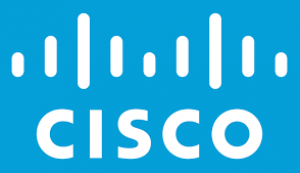 Kristen Burton is the Director of the Enterprise Data Science Office and Digital Process Transformation organization at Cisco Systems. She has responsibility for delivering fully featured analytical solutions for Cisco's top digital priorities, delivering an enterprise Insights as a Service strategy in partnership with IT, developing enterprise standards for analytical lifecycle management and delivering a portfolio of educational offerings to Cisco's employees to build digital readiness skills in data science and process engineering.
Kristen has been in Operations at Cisco for 18 years, having held leadership roles in Supply Chain Operations, Customer Operations, Sales Operations, IT and currently in Operations Architecture.
She is an Industrial Engineer by degree and believes that a customer centric and process oriented approach to digital process engineering along with advanced analytics capabilities are critical foundational enablers of digital transformation. She is driven by the opportunity to deliver insights in simple, digital processes to improve business performance. She promotes an inclusive, energetic and innovative culture that values diversity of thought and taking creative approaches to problem solving and is tenacious about delivering digital solutions that provide value to Cisco's customers, partners and employees.
Kristen Burton is speaker of the following session: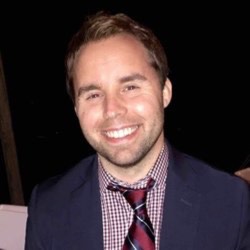 James Carson
Data Science Team Leader

James Carson is a Data Science Team Leader at Quicken Loans, the nation's largest mortgage lender, based in Detroit, Michigan. At Quicken, James and his team focus on building industry-leading financial and risk models, particularly for hedging and bond trading. James has a MSc in Political Economy from the London School of Economics, a Masters of Public Policy from Michigan State University, and a BA in English from The University of Michigan.
James Carson is speaker of the following session: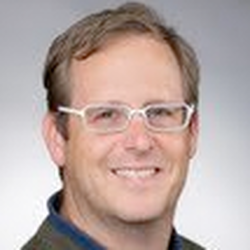 James Casaletto
Senior Solutions Architect
MapR Technologies
James Casaletto is a senior solutions architect at MapR Technologies where he designs, implements, and deploys complete solution frameworks for big data. He has written and delivered courses on MapReduce programming, data engineering, and data science on Hadoop. Today, he is also teaching a graduate course in these topics for the computer science department at San Jose State University.

James Casaletto is speaker of the following sessions: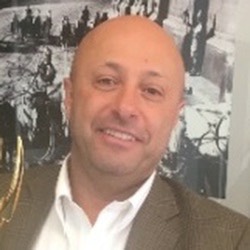 Wes Chaar
Senior Vice President of Analytics, Data and Decision Sciences

Wes Chaar is the Senior Vice President of Analytics, Data and Decision Sciences at Turner. Wes attained his Ph.D. from the University of Texas at Austin. He has more than 20 years of expertise in the Analytics, Data and Decision Sciences fields. He has applied his Big Data, Machine Learning, and AI skills to work on various Revenue Management, Pricing, Channel Distribution, Consumer Choice Modeling, Scheduling, CRM and other problems. He has published in various journals and proceedings (e.g. IEEE Transactions, M&SOM, AAS, etc.) and presented at various conferences. His work experience covers the Airlines, Hospitality, Online Retail, Marketing and Media sectors, where he held various research, consulting, management and leadership positions. He is a member of IEEE, INFORMS and I-COM, where he serves as a board member.
Wes Chaar is speaker of the following session: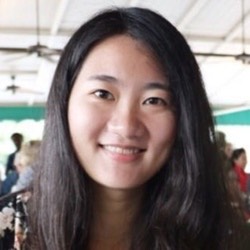 Menghan Chen
People Data Scientist
Get Predictive Analytics World news and event information delivered straight to your inbox.