Strategy Set to Revolutionize the Delivery of Innovative Analytic Solutions
Charlottesville, VA: The explosion of Big Data has driven an insatiable demand for extracting actionable value from data. Elder Research, known for innovative analytic solutions, plans to continue in the forefront of that growth. We are excited to announce a strategic leadership change, and the adoption of a focused strategy to revolutionize the delivery of innovative analytic solutions and create a sustainable competitive advantage for our clients.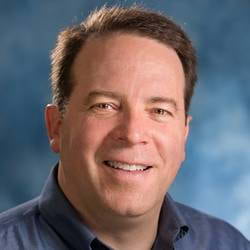 Founder Dr. John Elder will become Chairman of the Board, and has promoted Gerhard Pilcher to Chief Executive Officer. "I've asked Gerhard to step into the CEO role where his gifts for planning, organization, and mentoring can have even more impact. Gerhard has expertly led many initiatives as a Vice President and will be responsible for long term business strategy development to sustain our growth." Additionally, Dr. Carl Hoover, Director and Senior Scientist, Daniel Bailey, Director of Commercial Analytics, and Robert Han, Director & Program Manager, have been elevated to the Elder Research senior leadership team.
According to Mr. Pilcher "over the last two decades Elder Research has grown by creating a sustainable competitive advantage for clients. But, as the market and competition have exploded our need to efficiently empower organizations to successfully extract value from their data and resources has become even more critical."
We will accomplish this by accelerating our:
investing in software development to simplify deployment by our clients,
helping clients institutionalize analytics-based decision management, and
delivering comprehensive strategy, training, and analytic solutions.
About Elder Research, Inc.: Elder Research is a world leader in the science, practice, and technology of advanced analytics. We partner with commercial clients and government agencies to develop custom analytical models, powerful text mining tools, and data visualization to provide actionable solutions to real business problems. Founded in 1995 by Dr. John Elder, Elder Research is headquartered in Charlottesville, Virginia, with offices in Washington DC, Baltimore, Maryland, and Raleigh, North Carolina. Elder Research is also program chair for  the Predictive Analytics World for Government program and Predictive Analytics World for Healthcare programs.