Dr. Data's rap music video:
ABOUT THE DR. DATA SHOW
In 2018, Dr. Data, aka Eric Siegel, broke the mold for data science infotainment, captivating the planet with short webisodes that cover the very best of machine learning and predictive analytics.
SIGN UP
To receive notifications of new webisodes of The Dr. Data Show as they are released, register for Machine Learning Times – the machine learning professionals' premier resource.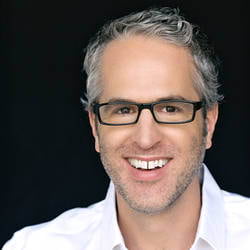 ABOUT DR. DATA (ERIC SIEGEL)
Eric Siegel, Ph.D., is a leading consultant and former Columbia University professor who makes machine learning understandable and captivating. He is the founder of the long-running Predictive Analytics World and the Deep Learning World conference series, which have served more than 17,000 attendees since 2009, the instructor of the end-to-end, business-oriented Coursera specialization "Machine learning for Everyone", a popular speaker who's been commissioned for more than 100 keynote addresses, and executive editor of The Machine Learning Times. He authored the bestselling Predictive Analytics: The Power to Predict Who Will Click, Buy, Lie, or Die, which has been used in courses at more than 35 universities, and he won teaching awards when he was a professor at Columbia University, where he sang educational songs to his students. Eric also publishes op-eds on analytics and social justice. Follow him at @predictanalytic.
CREDITS
Produced by Prediction Impact, Inc.
Hosted by Eric Siegel, Ph.D.
Written by Eric Siegel, Ph.D.
Edited by Gianmarco Lubiana, Kego Media
Dr. Data splash image design by Matt Kornhaas
Dr. Data emoji by Gertie Siegel
Song written by Eric Siegel
Song produced by Neil Cleary
Elevator music version: Hughie Stone Fish
Song video, downloads, lyrics, info