The premier analytics and AI conference for government
The premier analytics and AI conference for government
PAW Government is a practically-focused, vendor-neutral conference that highlights case studies and emerging trends of how government agencies are currently using data analytics to solve real world problems. Come learn how government agencies are using predictive analytics and AI to optimize government operations and reduce costs.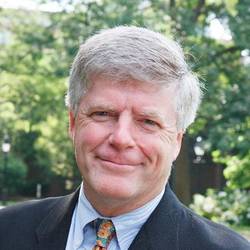 Tom Davenport
Independent Senior Advisor, Deloitte Consulting, LLP, Professor of Information Technology and Management, Babson College and Co-Founder of the International Institute for Analytics

PAW Government — the facts:
2
Days
3
Tracks
3
Workshops
40+
Speakers
30+
Sessions
350+
Participants
Previous attendees describe what they found most valuable at PAW:
James McCaffrey- Senior Scientist Engineer, Microsoft
The bottom line: the event was really good — I give it an overall grade of an A- which is (tied for) the best grade I've ever given to any conference.
Indu Sriram - Digital Marketing Analytics Manager, Staples
I'm happy we have a conference like Predictive Analytics World - where practitioners like myself can meet other professionals and learn all the latest and greatest. It's a go-to resource and I often attend - hats off to this conference's producers!
Allison Gonzalez - Decision Science Analyst, USAA
Just do it! Everybody is doing it! I attended PAW San Francisco 2016 and I come back with many new contacts, new friends, and more knowledgeable.
Kenton - Economist, Nike
The emphasis on practical application of analytics to real world business problems and decision making is just right at this conference!
Jason King - Principal Scientist, Procter and Gamble
A 360 degree event - great for anyone who wants to know where data analytics is at and where it's going.
Delivering on the promise of big data
Co-located with: