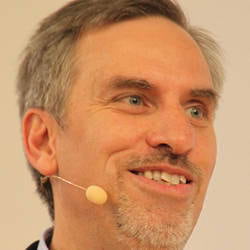 Dean Abbott
Co-Founder and Chief Data Scientist
Dean Abbott is Co-Founder and Chief Data Scientist of SmarterHQ, and President of Abbott Analytics, Inc. in San Diego, California. Mr. Abbott is an internationally recognized data mining and predictive analytics expert with over two decades of experience applying advanced data mining algorithms, data preparation techniques, and data visualization methods to real-world problems, including fraud detection, risk modeling, text mining, personality assessment, response modeling, survey analysis, planned giving, and predictive toxicology.

Mr. Abbott is the author of Applied Predictive Analytics (Wiley, 2014) and co-author of IBM SPSS Modeler Cookbook (Packt Publishing, 2013). He is a highly-regarded and popular speaker at Predictive Analytics and Data Mining conferences and meetups, and is on the Advisory Boards for the UC/Irvine Predictive Analytics Certificate as well as the UCSD Data Mining Certificate programs.

He has a B.S. in Mathematics of Computation from Rensselaer (1985) and a Master of Applied Mathematics from the University of Virginia (1987).

Dieter Debels
Founder
In 2006, Dieter Debels obtained his PhD at Ghent University focusing on operations research. To verify his knowledge he kicked of his professional career at MÖBIUS. During this period he specialized in the optimization of logistic processes at several companies and governments. Late 2008, he started focussing on retail. He mapped the specific needs of the sector and, based on his expertise, started working on answers. With a fresh vision on geomarketing he founded Geo Intelligence (www.geointelligence.be) in 2011. With a complementary team of 10 experts the company plays a leading role today in high-end geomarketing services.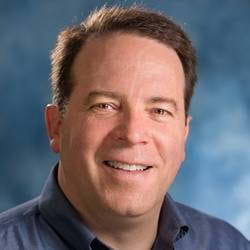 Dr. John Elder
Founder & Chair
John Elder chairs America's most experienced Data Science consultancy. Founded in 1995, Elder Research has offices in Virginia, Maryland, North Carolina and Washington DC. Dr. Elder co-authored 3 award-winning books on analytics, was a discoverer of ensemble methods, chairs international conferences, and is a popular keynote speaker. John is occasionally an Adjunct Professor of Systems Engineering at the University of Virginia, and was named by President Bush to serve 5 years on a panel to guide technology for national security.

• Special Plenary Session:
The Peril of Vast Search (and How Target Shuffling Can Save Science)
• Workshop:
The Best and the Worst of Predictive Analytics: Predictive Modeling Methods and Common Data Mining Mistakes
Dr. Aaron Ferguson
Technical Director, Cyber and Information Analytics Office
National Security Agency (NSA)
Dr. Ferguson is Technical Director of the ​Joint Mitigations Strategy Planning​ Office at the National Security Agency (NSA) where he directs ​technical​l development and deployment of cyber mitigation strategies and plans. Prior to his current assignment, he was the technical director for the Analytic Tradecraft office in the Information Assurance Directorate. He is a proud graduate of Howard University where he received his Bachelor of Science in Electrical Engineering. He received a Masters from the University of New Haven in Operations Research and a Masters and Doctorate in Applied Mathematics and Statistics from the University of Delaware. Dr. Ferguson is originally from Brooklyn, New York and is an unapologetic fan of the New York Yankees, Giants, and Knicks .
Prof. Dr. David J. Hand
Professor of Mathematics
Imperial College, London
David Hand is Senior Research Investigator and Emeritus Professor of Mathematics at Imperial College, London, and Chief Scientific Advisor to Winton Capital Management. He is a Fellow of the British Academy, and has served (twice) as President of the Royal Statistical Society. He serves on the Board of the UK Statistics Authority, and chairs the UK's Administrative Data Research Network. He has published 27 books, including Principles of Data Mining, Construction and Assessment of Classification Rules, Intelligent Data Analysis, and Measurement Theory and Practice. His most recent book The Improbability Principle: Why Coincidences, Miracles, and Rare Events Happen Every Day was published in February.

Gergely Kalmár
Predictive Analytics Specialist
Webrepublic AG
Computational physicist Gergely Kalmár worked at Wigner Research Centre for Physics and Morgan Stanley before joining forces with Webrepublic, Switzerland's biggest online marketing agency. In his current role as a Predictive Analytics Specialist he is responsible for translating clients' business data into valuable business insights. He also loves to research human dynamics and build models which predict online behaviour with high precision.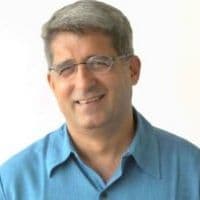 Ajay Kelkar
COO
Hansa Cequity
Ajay Kelkar has worked for over 24 years across Procter & Gamble, PepsiCo, Shopper's Stop, and HDFC Bank. He is the Co Promoter & Chief Operating Officer of Hansa Cequity. Hansa Cequity helps design engaging customer experiences by leveraging customer information using analytics, technology & marketing communication solutions. Earlier as Head of Marketing for Shoppers' Stop (one of India's leading Department store chains), Ajay was responsible for creating a unique & vibrant loyalty program called First Citizen which is a unique Indian case study on loyalty marketing. Ajay was earlier Senior VP & Chief Marketing Officer at HDFC Bank, where he led the bank's marketing team on the pioneering path of data-led marketing analytics. The bank executed a unique data based strategy and this led to huge ROI in cross sell and up sell rates.
Ajay is a regular
blogger
.
Tom Khabaza
Founding Chairman
Society of Data Miners
Tom Khabaza is the Founding Chairman of the Society of Data Miners. A data mining veteran of over
20 years and many industries and applications, Tom helped create the world-leading Clementine data mining workbench and the industry standard CRISP-DM methodology, and led the first integrations of data mining and text mining. His recent thought leadership includes the 9 Laws of Data Mining and Predictive Analytics Strategy.
Duncan Ross
Trustee
DataKind UK
Duncan has extensive track record as a data strategist and as a data miner. At Teradata he leads a small team of senior data scientists in a role combining demand generation and analytical innovation.
He has been quoted widely in the press about the impact and importance of Big Data (Financial Times, The Guardian, Times, The Economist), and writes for both internal and external audiences. He has written a state of the art paper on the use of big data in the non profit sector

In his spare time Duncan has been an elected politician, and currently plays an active part in the data philanthropy movement as a Trustee of DataKind UK, a charity that supports the advanced use of data by non profits. From 2013-14 he was a member of the British Government's Open Data User Group.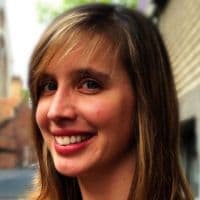 Veronique Van Vlasselaer
PhD researcher
KULeuven
Véronique Van Vlasselaer graduated magna cum laude as Master Information Systems Engineer at the faculty of Business and Economics, KU Leuven (Belgium). For her master thesis topic "Mining Data on Twitter", she received the best thesis award from the faculty's student branch.
In 2012, Véronique started as a Ph.D researcher with prof. Bart Baesens at the Faculty of Business of Economics at KU Leuven, department of Decision Sciences and Information Management. Her main research topics include social network analytics, fraud detection and net lift modeling.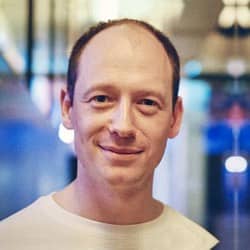 Lukas Vermeer
Data Scientist
Lukas combines industry experience in online experimentation and Data Science with an academic background in computing science and machine learning. Highly motivated, quick-witted, eager to learn, coach and teach, and able to think outside of any given box, Lukas has excellent analytical skills, communicative abilities and technical dexterity. He can unravel the problem, explain the answer and build the solution.Currently employed by Booking.com, the world's leading accommodation website, Lukas is responsible for the internal tooling and training that helps product development improve the customer experience in measurable steps through thousands of experiments.
Dr. Geert Verstraeten
Managing Partner
Python Predictions
Dr Geert Verstraeten is Programme Chair of Predictive Analytics World London 2012 and Managing Partner at Python Predictions, a Belgian niche player with expertise in the domain of Predictive Analytics. He has 10 years of 'hands-on experience' in different industries such as retail, mail-order, telecom, banking, utilities, fundraising and subscription services. More specifically, his interests lie in delivering highly performing yet interpretable predictions of future events in marketing, risk and operations.
In 2005, Geert obtained a PhD in Applied Economics at Ghent University, Belgium. He has published different scientific studies in peer-reviewed journals, and has presented on a large number of business and academic conferences. Python Predictions was founded in April 2006, and currently active in retail & distribution, telecom, financial services, utilities, fundraising and postal services.
• Opening Session:
Le Mariage Parfait - Combining Logit and Ensemble Modeling for Increased Customer Churn Detection

Arthur Von Eschen
Sr. Director, Game Analytics
Activision
Arthur Von Eschen is Senior Director of Game Analytics at Activision. He and his team are responsible for analytics work that supports video game design on franchises such as Call of Duty and Skylanders. He analyzes game systems and player behavior to improve the player experience. He also builds highly scalable analytic services to support in-game systems. In addition to holding a PhD in Operations Research, Arthur has over 15 years of experience in analytics consulting and R&D with the Fortune 500. His work has spanned across industries such as banking, financial services, insurance, retail, CPG and now interactive entertainment (video games). Arthur has built numerous analytic organizations from the ground up. Prior to Activision he worked at FICO and had also run his own analytics firm for six years.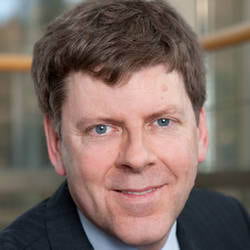 Phil Winters
Senior Managing Partner
Phil Winters is known internationally as The Father of Customer Intelligence. An independent business advisor, author, keynote lecturer and workshop leader with 35+ years' experience working with some 300 companies, he focuses on Customer Intelligence and championing the customer perspective to help organizations raise customer value through outstanding customer experience.