Alfredo Barbieri
Principal Consultant
I4C Analytics
Over 9 years' experience in analytical implementations across multiple industry sectors, he has shown strong client facing skills, industry expertise and a wealth of analytical knowledge to quickly grasp business issues and successfully deliver ROI. i4C ANALYTICS i4C Analytics is a software vendor focused onAdvanced Analytics, helping organizations tosolve complex problems using AdvancedAnalytics Applications (AAAs).i4C proposes Advanced Analytics Applicationsfor specific industry and business process inorder to make Predictive Analytics availableautomatically and in real time to anyorganization and any user.Having been introduced in the SPSS Italia consulting team in 2004 as a data mining consultant, he has grown into an accomplished all-around data scientist and eventually into i4c Analytics' focal point for predictive analytics, constantly striving to apply sound statistical methodology while maintaining a down-to-earth understanding of business needs and constraints, as well as showing a keen eye for innovative solutions
Dr. Derik Burgert
Data Mining Analyst
BNP Paribas Fortis
Derik Burgert works as an Analyst in the Marketing Analytics team of BNPParibas Fortis in Belgium.

In this position he is primarily involved in the model development,
data management and campaign management activities of the bank's B2B branch. His main concerns in this environment are data quality and data availability issues.

Prior to joining BNPParibas Fortis he worked during several years for different consulting & development companies active in the sector of analytical CRM, analytical supply chain management and software development.

He obtained a doctoral degree in applied micro-econemotrics from Leuphana univesity and degree in Economics from Kiel University.

Derik held positions as a lecturer in quantitative methods at Hamburg University and as a research assistant at Leuphana University. He regularly works as a guest lecturer in the MBA program of the Hamburg Media School.
Brett Cohen
Senior Business Intelligence Analyst
AOL
Brett is a Senior Business Intelligence Analyst and Tableau evangelist at AOL specializing in the Search, Toolbars, and AIM businesses. Brett is responsible for making sure the leadership team has a holistic view of AOL Search performance, as well as building dashboards to help executives easily view their KPIs. He also created an innovative method for measuring customer lifetime value to aid in investment decisions. His current passion is developing new visualizations and methodology for looking at customer churn. Prior to AOL, he worked as a Market Optimization Specialist and E-commerce Analyst at Charming Shoppes and a Market Research Analyst at Marketing Solutions Corp. Brett holds a BS and an MS in Economics, both from Lehigh University.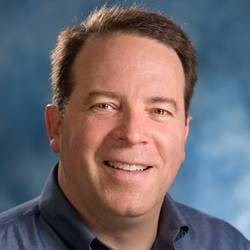 Dr. John Elder, Ph.D.
Founder & Chair
Elder Research
John Elder chairs America's most experienced Data Science consultancy. Founded in 1995, Elder Research has offices in Virginia, Maryland, North Carolina, Washington DC, and London. Dr. Elder co-authored 3 award-winning books on analytics, was a discoverer of ensemble methods, chairs international conferences, and is a popular keynote speaker. John is occasionally an Adjunct Professor of Systems Engineering at the University of Virginia.

Dr Martine George, PhD
Head of Marketing Analytics and Research
BNP Paribas Fortis
Martine George holds a PhD in Physics from Université Libre de Bruxelles, Belgium and a Master of Business Administration from Edinburgh Business School, UK.
Martine has had more than 20 years work experience in different companies and industries. Her domain of expertise has been always around marketing analytics & research, strategic data-driven business, data mining, knowledge management, business intelligence and campaign management. She has occupied different functions as analyst, data scientist, middle manager and today as director in Banking, Energy, Telco's, Logistics, Financial Services industries. She is a practitioner, an advocate and a team maker in Business Analytics. Martine is currently Director, Head of Marketing Analytics & Research at Corporate & Public Bank at BNP Paribas Fortis, Belgium.
Martine is also an ICF Associate Certified Coach (ACC) and a dialogue facilitator. She has currently a particular interest in talent management and organizational development in Business Analytics.
Martine has kept a strong collaboration with the academics through several interventions as invited lecturer, thesis supervisor and as fellows. She is an invited speaker in Business Analytics conferences in Belgium and abroad.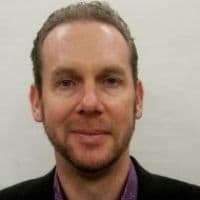 Alan Harton
VP International
I4C Analytics
Alan has worked in the analytics marketplace for 2 decades now and has worked with clients around the world in Finance, Retail, Energy, Logistics, Government, Life Sciences and Telco as both the tools and approach to performing decision support have evolved. This work has involved helping organisations find value in their data that supports their business goals
Tom Khabaza
Founding Chairman
Society of Data Miners
Tom Khabaza is the Founding Chairman of the Society of Data Miners. A data mining veteran of over
20 years and many industries and applications, Tom helped create the world-leading Clementine data mining workbench and the industry standard CRISP-DM methodology, and led the first integrations of data mining and text mining. His recent thought leadership includes the 9 Laws of Data Mining and Predictive Analytics Strategy.
Matthias Meul
Customer Intelligence analyst
Deutsche Bank Europe GmbH Belgian branch
Matthias Meul currently works as a Customer Intelligence Analyst at Deutsche Bank Europe GmbH, Belgian branch. He started his professional career at Ghent University as a TA and PhD student in the Master of Marketing analysis program, but switched to the private sector in order to bring his knowledge into practice. After he built up hands-on experience in campaign optimization & analysis, he is currently working on the deployment of analytics in the client contact strategy at Deutsche Bank.
Amit Phansalkar
Chief Data Scientist
Mass Mutual Financial
Having worked as head of research and advanced analytics at Kantar Media, Amit is now Chief Data Scientist at Mass Mutual Financial. He has over 15 years of big data experience leading three analytics products from concept to market. Prior to Compete he co founded and headed the analytics at Cognika, a technology company that developed a smart analytics platform and predictive analytics applications using a combination of structured and unstructured data. Prior to This Amit was the VP of Analytical solutions and product strategy at Straightline Performance Solutions and led the delivery of analytical solutions for market research. Amit started his career in systems biology leading the development of protein interaction models in the entire human proteome using high dimensional data.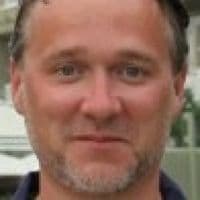 Gery Pollet
Founder & Executive Chairman
ZapFi
Gery Pollet founded the company in 2010. In his role as Executive Chairman, Gery is responsible for the company's corporate strategy and vision, driving ZapFi's technology roadmap and strategic partnerships. Gery's prior experience spans numerous roles including Managing Director, founder and corporate executive. Gery has a successful track record for bringing technology advanced ideas to market. Gery's latest business success was Aquanta which was acquired by Artilium plc (a publicly listed company with AIM on the London Stock Exchange) in 2006. Aquanta specialised in the development of internet telephony applications (VoIP). Prior to that, Gery founded ITinera Services, an ISP with a focus on the SME market and the first ISP in Belgium to use satellite technology. ITinera was acquired by VersaTel Telecom International (later acquired by KPN). Gery is an inspirational leader and visionary and has won numerous awards and recognitions.
Nauman Sheikh
CEO
Asrym Inc.
Nauman Sheikh is a veteran of the data architecture profession who has built dozens of large scale operational and analytical systems over the last 18 years. He has worked in three continents solving business challenges in consumer credit, risk, fraud and direct marketing areas dealing with a variety of cultural, technological and legal challenges surrounding data and its use. He is a hands-on practitioner with skills ranging from data warehousing to predictive models to analytics driven business decisions and their audit and control frameworks.
He is the author of a recently published book on analytics implementation and adoption. He has worked with companies like Experian, Fidelity Information Systems, Navistar and Exelon where he has dealt with multi-terabyte data challenges. Last few years he has been focused on predictive analytics for unconventional problem domains in government, education, energy and agriculture sectors. He lives near Washington D.C in USA.
Prof. Dr. Wil van der Aalst
Distinguished University Professor
Prof.dr.ir. Wil van der Aalst is a full professor of Information Systems at the Technische Universiteit Eindhoven (TU/e). At TU/e he is the scientific director of the Data Science Center Eindhoven (DSC/e). Since 2003 he holds a part-time position at Queensland University of Technology (QUT). Currently, he is also a visiting researcher at Fondazione Bruno Kessler (FBK) in Trento and a member of the Board of Governors of Tilburg University. His personal research interests include process mining, Petri nets, business process management, workflow management, process modeling, and process analysis. Wil van der Aalst has published more than 200 journal papers, 20 books (as author or editor), 450 refereed conference/workshop publications, and 65 book chapters. Many of his papers are highly cited (he one of the most cited computer scientists in the world and has an H-index of 129 according to Google Scholar) and his ideas have influenced researchers, software developers, and standardization committees working on process support. He has been a co-chair of many conferences including the Business Process Management conference, the International Conference on Cooperative Information Systems, the International conference on the Application and Theory of Petri Nets, and the IEEE International Conference on Services Computing. He is also editor/member of the editorial board of several journals, including Computing, Distributed and Parallel Databases, Software and Systems Modeling, the International Journal of Business Process Integration and Management, the International Journal on Enterprise Modelling and Information Systems Architectures, Computers in Industry, Business & Information Systems Engineering, IEEE Transactions on Services Computing, Lecture Notes in Business Information Processing, and Transactions on Petri Nets and Other Models of Concurrency. In 2012, he received the degree of doctor honoris causa from Hasselt University in Belgium. He also served as scientific director of the International Laboratory of Process-Aware Information Systems of the National Research University, Higher School of Economics in Moscow. In 2013, he was appointed as Distinguished University Professor of TU/e and was awarded an honorary guest professorship at Tsinghua University. In 2015, he was appointed as honorary professor at the National Research University, Higher School of Economics in Moscow. He is also a member of the Royal Netherlands Academy of Arts and Sciences (Koninklijke Nederlandse Akademie van Wetenschappen), Royal Holland Society of Sciences and Humanities (Koninklijke Hollandsche Maatschappij der Wetenschappen) and the Academy of Europe (Academia Europaea).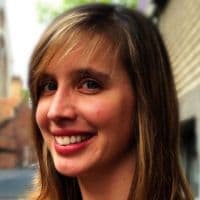 Veronique Van Vlasselaer
PhD researcher
KULeuven
Véronique Van Vlasselaer graduated magna cum laude as Master Information Systems Engineer at the faculty of Business and Economics, KU Leuven (Belgium). For her master thesis topic "Mining Data on Twitter", she received the best thesis award from the faculty's student branch.
In 2012, Véronique started as a Ph.D researcher with prof. Bart Baesens at the Faculty of Business of Economics at KU Leuven, department of Decision Sciences and Information Management. Her main research topics include social network analytics, fraud detection and net lift modeling.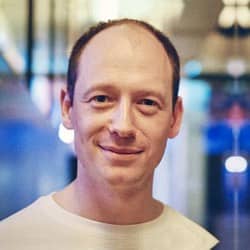 Lukas Vermeer
Data Scientist
Lukas combines industry experience in online experimentation and Data Science with an academic background in computing science and machine learning. Highly motivated, quick-witted, eager to learn, coach and teach, and able to think outside of any given box, Lukas has excellent analytical skills, communicative abilities and technical dexterity. He can unravel the problem, explain the answer and build the solution.Currently employed by Booking.com, the world's leading accommodation website, Lukas is responsible for the internal tooling and training that helps product development improve the customer experience in measurable steps through thousands of experiments.
Dr. Geert Verstraeten
Managing Partner
Python Predictions
Dr Geert Verstraeten is Programme Chair of Predictive Analytics World London 2012 and Managing Partner at Python Predictions, a Belgian niche player with expertise in the domain of Predictive Analytics. He has 10 years of 'hands-on experience' in different industries such as retail, mail-order, telecom, banking, utilities, fundraising and subscription services. More specifically, his interests lie in delivering highly performing yet interpretable predictions of future events in marketing, risk and operations.
In 2005, Geert obtained a PhD in Applied Economics at Ghent University, Belgium. He has published different scientific studies in peer-reviewed journals, and has presented on a large number of business and academic conferences. Python Predictions was founded in April 2006, and currently active in retail & distribution, telecom, financial services, utilities, fundraising and postal services.
• Opening Session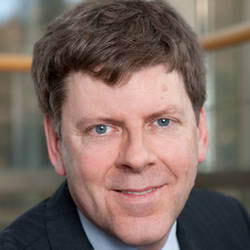 Phil Winters
Author and Thought Leader
Phil Winters is known internationally as The Father of Customer Intelligence. An independent business advisor, author, keynote lecturer and workshop leader with 35+ years' experience working with some 300 companies, he focuses on Customer Intelligence and championing the customer perspective to help organizations raise customer value through outstanding customer experience.