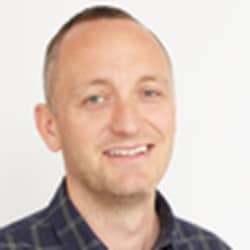 Instructor:
Kim Larsen
Director of Client Algorithms
Stitch Fix
Workshop
Thursday, April 7, 2016
Full-day: 9:00am - 4:30pm

Room: Pacific H
Uplift Models: Optimizing the Impact of Your Marketing
Intended Audience: Statisticians, business analysts, and market researchers who build predictive models for marketing and retention campaigns
---
Response modeling is the wrong modeling! Whatever your response rate, what about those customers who would have purchased anyway without expending the cost of contact? If retention offers targeted by a churn model save some customers, what about the "casualties," i.e., the customers who respond adversely to this contact but who would have stayed if left alone? Uplift modeling, a.k.a., net lift, incremental lift or true lift modeling, addresses these very issues.
Download the white paper on this topic by PAW's conference chair
---
Workshop Description
The true effectiveness of a marketing campaign isn't response rate, it is the incremental impact - that is, additional revenue directly attributable to the campaign that would not otherwise have been generated. Yet traditional targeting criteria are often designed to find clients that are interested in the product, but would have bought it anyway, whether or not they received a promotion. In such cases, the incremental impact is insignificant and the marketing dollars could have been spent elsewhere.
Uplift Models (a.k.a., Net Lift Models) are designed to maximize incremental impact by targeting the undecided clients that can be motivated by marketing. These "swing customers" are akin to the swing states of a political election; data miners could learn a lot from political campaigns.
Beyond targeted marketing, Net Lift methodology delivers tremendous performance improvements for deployed churn models - retaining "savables" while avoiding the adverse "reverse" affects retention outreach triggers for some customers - as well as other innovative business applications of this advanced analytical method.
This workshop demonstrates how to build Net Lift Models that optimize the incremental impact of marketing campaigns, covering the pros and cons of various core analytical approaches.
You will learn how to:
Build net lift models that maximize the difference in response rates between the clients who receive the offer and those that do not (the control group)
Identify good incremental lift predictive variables
Build net lift models using a variety of techniques
Evaluate and deploy net models
Specific topics covered include:
Net lift models versus propensity models
Example net lift models in action
Comparison of net lift modeling approaches, including regression- and non-regression-based methods, and the Generalized Naive Bayes Classifier
Access to working code and real examples. In order to illustrate net lift modeling in action and provide options for "take-home" usage, the instructor will provide 1) example datasets and 2) examples of code implementing incremental lift modeling methods, including the following SAS macros: INCREMENTAL, INFORMATION, GNBCREG, NWOE (net weight of evidence), and NIV (net information value).
While very advanced attendees may optionally bring their own laptop and software to try out net lift modeling during the workshop, this concentrate topics course does not include enough time for guided hands-on instruction; it is not designed or intended as a "hands-on" training program.
This workshop is offered in cooperation and special arrangement with SAS Institute.
---
Schedule
Workshop program starts at 9:00am
Morning Coffee Break at 10:30 - 11:00am
Lunch provided at 12:30 - 1:15pm
Afternoon Coffee Break at 2:30 - 3:00pm
End of the Workshop: 4:30pm
---
Instructor
Kim Larsen, Director of Client Algorithms, Stitch Fix
Kim Larsen is the Director of Client Algorithms at Stitch Fix in San Francisco. Kim has experience working in the software and consulting industries, as well as e-commerce and financial services. Throughout his career, he has managed a wide array of data mining and analytical problems including price optimization, media mix optimization, demand forecasting, customer segmentation, and predictive modeling. Kim frequently speaks at data mining conferences around the world in the areas of segmentation and predictive modeling. His main areas of research include additive non-linear modeling and net lift models (incremental lift models).