Full Mega-PAW 7-Track Agenda – Detailed Session Descriptions
Predictive Analytics World
June 3-7, 2018 – Caesars Palace, Las Vegas
---
Session Levels:
Blue circle sessions are for All Levels
Red triangle sessions are Expert/Practitioner Level
Predictive Analytics World - Las Vegas -

Day 1 - Tuesday, June 5th, 2018
Registration & Networking Breakfast
Registration & Networking Breakfast
Registration & Networking Breakfast
Registration & Networking Breakfast
Registration & Networking Breakfast
Exhibits & Morning Coffee Break
Exhibits & Morning Coffee Break
Exhibits & Morning Coffee Break
Exhibits & Morning Coffee Break
Exhibits & Morning Coffee Break
5-minute transition between sessions
5-minute transition between sessions
5-minute transition between sessions
5-minute transition between sessions
5-minute transition between sessions
Room: Augustus I
PAW Business
Lunch & Learn
As data stores grow and more emphasis is being placed on understanding the relationships between people, places, and things, interest in graph technology has exploded.
Unlike relational databases, which rely on costly joins to reconstitute connections, graphs emphasize the connections themselves, putting far more value on the data between the data. Graphs link entities, along with their associated properties, directionally with edges that describe the relationships between them. And because it is possible to use multiple links, understanding temporal and spatial elements becomes far easier.
In this session, Brandy Freitas from Pitney Bowes, in conjunction with their partner ICC, will discuss graph databases and how they are charging analytics in a variety of industries. They will walk through the power of the graph, practical use cases, and take a dive into query building, machine learning, and native graph algorithms. With real life examples, including topics like sales prospecting and fraud detection, this session aims to get participants up to speed on the use of graph databases and showcase their importance in modern business decisions.
Sponsored by

Speakers
Senior Data Scientist
Pitney Bowes
Room: Pompeian III
The need for timely decisions in ever-changing, unique scenarios is carved out in the healthcare field, where leveraging AI is expected to become a $6.6 Billion market in the next couple years. diwo combines the knowledge at hand with its Cognitive Framework to provide pre-packaged, quantified decisions, allowing knowledge to turn into the best possible action. A use-case demonstrating diwo's cognitive decision-making for Readmission will be presented.
Sponsored by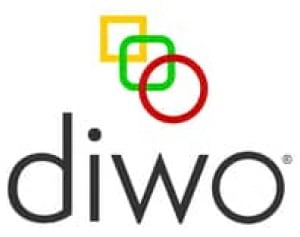 Room: Pompeian IV
Even with the siloed nature of most manufacturing industries, vast cost-savings are to be had across several points of the manufacturing and distributing processes. With real-time predictions, diwo leverages its cognitive framework to coordinate analytics such as current supply and demand signals to quantify decisions based on these contextual insights. Decision-making is taken into the next realm beyond knowledge generation, enabling the optimization of cost-savings and decision-making.
Sponsored by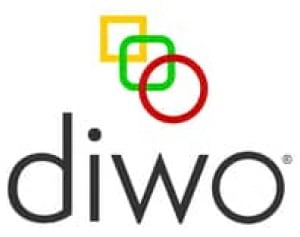 Deep Learning World
Sponsored Session:
The Session Description will be available shortly.
Room: Augustus II
Enterprise-wide deployment
Case Study: Dell EMC
Looking for tips and pointers on how and where to use machine
learning? Look no further. In this session, Theresa Kushner - SVP of Dell EMC's
Performance Analytics Group - will cover best practices as they apply for
medium to large enterprises, including:
- Tips for multinationals to effectively apply predictive
analytics in their business – where, how and why?
- Hottest techniques in predictive analytics for enterprises
- Role of start-ups in boosting predictive analytics techniques;
applying external expertise
- How to effectively partner with your IT organization to get
the most out of machine learning
Room: Sicily
Machine Learning is gaining significant steam in many industries – especially financial services, where the adoption rate has been very high. Robotic and Intelligent Process Automation have been used extensively and have reached a maturity in operations and finance areas such as Risk, Compliance, Anti-Money Laundering and Know Your Customer (AML/KYC), Fraud Detection and Prevention, Loan Processing and Approvals and Governance. Financial services organizations currently are using AI surveillance tools to thwart financial crime, while others deployed machine learning for tax planning. Wealth Management leaders can now offer automated investing advice across multiple channels, and some insurers now use automated underwriting tools in their decision-making process. In this keynote presentation, State Street Vice President Radha Kuchibhotla will survey this wide range of industry movement and highlight the most important facets.
Room: Pompeian III
A modern health enterprise where business and clinical decisions are powered by advanced analytics stands in stark contrast to the existing status quo across health and life sciences today. Existing approaches to informatics — based in descriptive views of limited data sources — are incapable of supporting the sophisticated insights needed to optimize the tradeoffs between health outcomes and costs, and between standardized medical treatment plans and more personalized care practices. As discussed in the book Health Analytics: Gaining the Insights to Transform Health Care (Wiley, 2013), the health industry's analytical lens must shift from the retrospective, presumptive, and population-oriented practices and policies commonly used today towards collaborative, data-driven, predictive, patient-centered, and real-time engagement-oriented processes. Insight-driven health requires integrated perspectives across health outcomes, financial management, risk management, performance management, and behavioral medicine. But the transition requires new business competencies, technical capabilities, and strong leadership.
Room: Pompeian IV
PAW Manufacturing
KEYNOTE
Data science, machine learning, and Artificial Intelligence are all relevant to the future of reliability practices in manufacturing and utilities. If your organization can predict failure-free performance, not only do you avoid extremely costly downtime, you reduce the potential harms that occur when critical systems unexpectedly fail. With the explosive growth of sensors and Internet of Things technology, and Big Data infrastructure to analyze data at massive scale, is the promise of AI within our grasp?

In this keynote you'll learn:
1) What are the differences between data science, machine learning, and AI?
2) What are the use cases and success stories for AI in managing reliability for manufacturing and utilities?
3) How can your organization get started on the path to AI development?
Room: Pisa
IT
Case Study: Cisco
In the field of Automatic Speech Recognition (ASR), the state of the art for generic conversations have reached super human levels. However, things are not nearly as good in specialized knowledge domains: attempting to transcribe vendor-customer or intra-vendor conversations often results in high double-digit error rates. Considering the low performance of ASR on real data, it becomes imperative to look at the multimodal data of text and images to customize the Language Model, and audio to customize the Acoustic Model. This session will focus on discussing end-to-end Recurrent Neural Network architectures which can learn alphabets just through a sound spectrogram.
PAW Business
Diamond Sponsored Session
The Session Description will be available shortly.
Sponsored by

Room: Sicily
PAW Financial
Diamond Sponsored Session
The word is all around that cognitive computing is poised to disrupt industries. You might wonder if it is real or just a meme. And if so, how does impact me or my business? The phrase 'cognitive computing' conjures up varying thoughts in our minds which could be exciting and scary at the same time. It's about time that we delve deeper and develop a clear understanding of what "cognitive" buzzword is all about? How does cognitive decision-making differ from Analytics, AI, and Natural Language Processing? Financial services stand to gain most by cognitive decision-making as the greater understanding of customers, products, and the operating environment directly translates into business value. This presentation highlights the essentials of a cognitive decision-making system, such as DIWO, and will share thoughts on how such an approach can reshape the financial services industry.
Sponsored by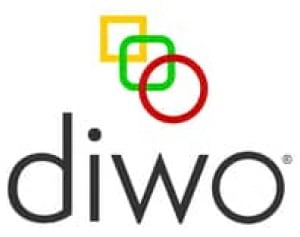 5-minute transition between sessions
5-minute transition between sessions
5-minute transition between sessions
5-minute transition between sessions
5-minute transition between sessions
Exhibits & Afternoon Break
Exhibits & Afternoon Break
Coffee & Exhibition Break
Exhibits & Afternoon Break
Exhibits & Afternoon Break
5-minute transition between sessions
5-minute transition between sessions
5-minute transition between sessions
5-minute transition between sessions
5-minute transition between sessions
Networking Reception
Sponsored by

Networking Reception
Sponsored by

Networking Reception
Sponsored by

End of first Conference Day
End of first Conference Day
End of first Conference Day
End of first Conference Day
Predictive Analytics World - Las Vegas -

Day 2 - Wednesday, June 6th, 2018