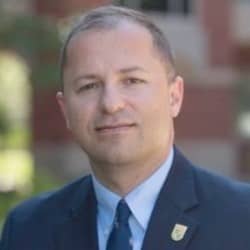 Feyzi Bagirov
Chief Business Officer, 592 LLC
Analytics Instructor, Harrisburg University of Science and Technology
Mr. Feyzi R. Bagirov is the Chief Business Officer (CBO) at 592 LLC and an Analytics Instructor at Harrisburg University of Science and Technology.

Mr. Bagirov has an extensive experience as an online educator, developing and teaching courses on Data Science, Data Analytics, Game Analytics and Data Mining subjects in a number of online undergraduate and graduate programs. He has participated in the creation of the graduate Master of Science in Data Analytics at the University of Maryland University College, and was a Founding Director of an undergraduate program (Bachelor of Science in Data Science) at Becker College.

Mr. Bagirov is a former US Marine. For the past 4 years, Mr. Bagirov worked on various analytical and educational projects and startups in the United States and overseas (Azerbaijan, Tunisia, Senegal and Mozambique). In addition, he is the founder of the Big Data Behavioral Analytics Boston meet-up.

He holds a bachelor's degree in international economics from Azerbaijan University in Baku, Azerbaijan, and an MBA with a focus in entrepreneurship from Babson College in Wellesley, Mass.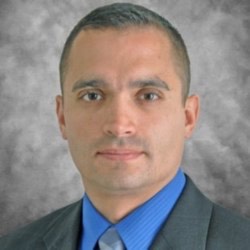 Aaron Burciaga
Advanced Analytics Executive
Accenture
Aaron Burciaga is a Certified Analytics Professional an Analytics Executive at Accenture LLP – he leads Accenture's Advanced Analytics Applications Platform in North America and is also the Global Defense Analytics Lead. Aaron is also Reserve Marine Officer supporting the CIO Headquarters Marine Corps-Pentagon and is a veteran of the Iraq War (Fallujah, Operation Iraqi Freedom). His technical interests are at the crossroads of advanced analytics, global logistics, and information management (\"Internet of Things\" (IoT) / \"Big Data\" / \"Data Science\"). M.S. in Operations Research from the Naval Postgraduate School and a B.S. from the United States Naval Academy.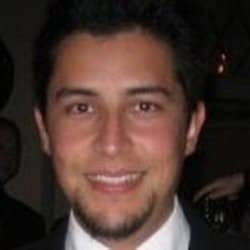 Nery Castillo-McIntyre
Senior Workforce Analytics Analyst
CSAA Insurance Group
An attorney by license, data analyst by trade, and writer by vocation, Nery was first introduced to the field of predictive analytics through a number of guest columns that attempted to predict match outcomes on the basis of fighters' historical statistical data for his mixed martial arts blog in Spanish. Not long after, Nery started learning analytics in earnest, contributing to the winning entry to CrowdANALYTIX's employee attrition competition, which led to a role as HR Reporting Analyst at SanDisk and Sr. HRIS Analyst at Western Digital. He is currently a Senior Workforce Analytics Analyst at CSAA Insurance Group, a AAA Insurer.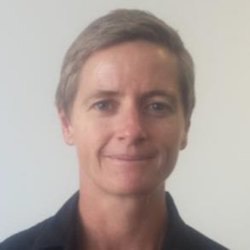 Susan Entwisle
Executive Director
Hewlett Packard Enterprise
Dr Susan Entwisle is a Distinguished Technologist / Executive Director in HPE Enterprise Services. Susan is responsible for leading business-technology strategy, innovation, and solutions for HPE clients to help them gain competitive advantage.
With over 20 years IT experience, Susan has worked across a range of industry sectors and clients around the globe. Susan has significant experience and is a trusted advisor in the area of human resource technology for major companies. Susan has defined strategy and delivered human capital and talent management solutions. Susan provides thought leadership on how to leverage emerging digital and social technologies to support future ways of working to drive improved employee engagement, wellbeing and productivity.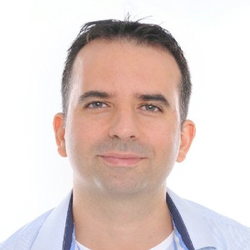 Hai Harari
Head of Talent Competitive Intelligence
Intel
Hai Harari is the Head of Talent Competitive Intelligence at Intel. He is leading a global organization of researchers, conducting external markets analyses, business-focused researches and people analytics. His organization charter is to drive strategies and impactful decisions via intelligence in order to grow and protect the company's most important asset - its talent.

During his 15 years HR career, Hai conducted several global HR management roles, including Systems Implementation, Projects Management, Businesses Transformation, Talent Acquisition, Marketing & Branding, Market Research and Talent Analytics. Hai has a B.Sc. in Industrial & Information Systems Engineering and did his Executives MBA, specializing in Management Technologies. Prior to Hai's HR career, he served the Israeli military for several years as a Captain, commanding the Navy Medical School.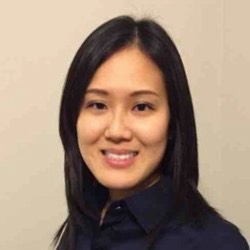 Serena Huang
Economist, Leader of Global People Analytics
GE Aviation
Serena Huang is currently the People Analytics Leader and Adviser to the Diversity Council at GE Aviation. She partners with senior HR executives to develop data-driven talent strategies and provides consultative services to the C-suite. She is responsible for leading the use of employee and financial data to optimize the decision-making process. This includes the development of new predictive modeling algorithms to make decisions, as well as integrating internal and external data that improves predictive modeling results and ultimately business decisions.
Prior to joining GE, Dr. Huang spent 4 years in consulting and assisted clients across diverse industries with data-driven business strategies. She advised Fortune 100 clients on large mergers & acquisitions and restructuring efforts as well as labor & employment matters. She holds a Ph.D. in Economics with specializations in Labor Economics and Econometrics from the University of Kansas.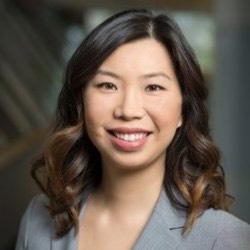 Sue Lam
HR Diagnostics Manager
Shell
Sue is responsible for employee surveys and leadership assessments at Shell. In collaboration with HR Analytics, her team supports colleagues in the business and HR in the delivery of their strategy and objectives. Throughout her career, she has designed and managed selection assessments, conducted HR and human capital management (HCM) best practices and benchmarking and academic research for Psychology Beyond Borders, UC Irvine and UCLA. She has used her expertise in statistical analysis and quantitative and qualitative research to help organizations increase their ability to compete in today's unpredictable global market.
Sue holds BAs in psychology and history from UCLA, as well as a Ph.D. in social/personality psychology and quantitative methods and a Masters in social ecology from UC Irvine. She is certified as a PHR and SHRM-CP.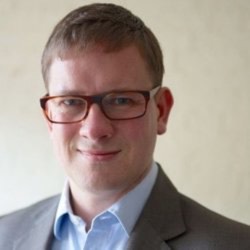 Andrew Marritt
Founder and CEO
OrganizationView GmbH
Andrew Marritt is the founder and CEO of OrganizationView, a pioneering Swiss-based people analytics practice. He combines senior HR management experience with hands-on analytics and coding skills.
Andrew learnt to program in the 1970s on a home computer built from a kit. After an undergraduate degree in mathematical economics he spent the 1990s in management consulting followed by 10 years managing global data-centric projects ofter bridging HR and Marketing, mostly in financial services. Disillusioned by HR's poor use of data he started OrganizationView in 2010 to help make HR an analytic-focussed profession.
He is passionate about educating the HR profession on how to use information to make better organization decisions. He is one of the founding members of the CiPD's analytics advisory group, helping set the direction for education in the profession and is one of the teachers of their HR analytics courses. He also runs in-house HR analytics training in Europe and Asia. He is a regular conference chair and presenter in Europe.
Although British, Andrew lives in Switzerland, near Zurich with his Dutch wife & 2 children. He finds writing R code surprisingly therapeutic.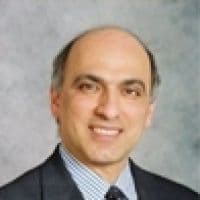 Haig Nalbantian
Senior Partner, Co-leader Mercer Workforce Sciences Institute
Mercer
Haig R. Nalbantian is a Senior Partner at Mercer and a founder/leader of Mercer's Workforce Sciences Institute. A labor /organizational economist, he has been instrumental in developing Mercer's unique capability to measure the economic impact of human capital practices. Those capabilities have been applied in numerous projects he has directed for leading companies in the U.S. and abroad across a broad range of industries, including energy, high technology, manufacturing, consumer products, financial services, media and information services, telecommunications, and professional services. He has also consulted to organizations in the public and not-for-profit sectors. In recent years, Haig has worked extensively with high-profile organizations in the Middle East, with particular focus on strategic workforce planning, workforce strategies and metrics.

Haig came to Mercer from National Economic Research Associates which he joined in 1989. Earlier, he was on the faculty of economics at New York University and was a research scientist at its C.V. Starr Center for Applied Economics. He is an internationally recognized expert in incentives, human capital measurement and management and their links to organizational performance. He has published widely on these topics in books and articles in leading academic and professional journals, such as the American Economic Review, The Journal of Labor Economics, The Harvard Business Review, Compensation and Benefits Review, WorldatWork, among many others. His HBR article, "Making Mobility Matter," received the Academy of Management's 2010 award for "Outstanding Practitioner-oriented Publication" in 2009.

Nalbantian co-authored the prize-winning book on human capital measurement and management, Play to Your Strengths (McGraw Hill, 2004). He is also editor of and chief contributor to the book, Incentives, Cooperation and Risk Sharing and is a frequent speaker before industry groups, professional associations and academic audiences across the globe. He led the research team and co-authored the 2012 World Economic Forum/Mercer study of global talent mobility, "Talent Mobility Good Practices: Collaboration at the Core of Driving Economic Growth."

Haig earned his BA in English and Economics at New York University and his graduate degrees in economics from Columbia University. He is a member of the American Economic Association.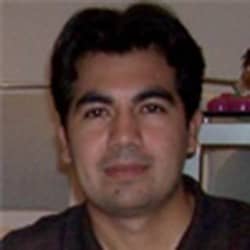 Jason Noriega
Diversity Analytics Team Lead
Chevron
Jason Noriega is the Diversity Analytics Team Lead for Chevron. He has experience leading workforce analytics projects and teams in a variety of different industries. Jason has a keen interest in predictive modeling, and regularly competes in predictive modeling competitions to hone his skills in this space. He recently won the employee attrition prediction challenge at crowdanalytix.com, and the election prediction competition from drivendata.org. Jason has a Bachelor's degree in Human Resources Development at Hawaii Pacific University, a Master's in Business at Texas A&M University, and a Black Belt in Six Sigma.
Elpida Ormanidou
VP Advanced Analytics and Testing
Chico's FAS, Inc.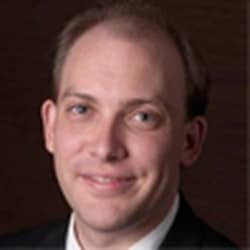 Burke Powers
Sr. Director, People Data, Reporting, and Analytics
Burke has 15 years of experience using analytics and reporting to create transformational insight for corporations that spanned all silos and then lead the organizational change the insights drove. He has a track record of helping to define innovative business strategies, design information systems, redesign business processes, and execute complex business transformation programs. These programs have included customer retention, prospect identification and new customer acquisition, cross/up-sell, inventory optimization, pricing optimization, CRM, brand management, and analytical transformation among others. Burke has a strong history of building decision support systems that cater to the needs of executives and to front line employees in multiple silos and that support incremental as well as innovative change and transformation. He has a passion for linking operational, customer and financial metrics and creating an analytical business culture. Additionally, he is expert in state of the art predictive modeling and text analytics to provide rich insight and strategic advantage.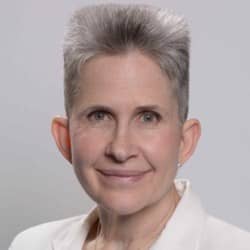 Greta Roberts
Co-Founder & CEO
Talent Analytics, Corp.
Greta Roberts is an acknowledged influencer in the field of predictive workforce analytics. Her continued vision is to bridge the gap between the business, predictive analytics and workforce communities. Since co-founding Talent Analytics in 2001, Greta has established Talent Analytics, Corp. as the globally recognized leader in predicting employee performance, pre-hire.
In addition to being a contributing author to numerous predictive analytics books, she is regularly invited to comment in the media and speak at high end predictive analytics and business events around the world. Through recognition of her commitment and leadership, Greta was elected and continues to be Chair of
Predictive Analytics World for Workforce
. Additionally, she is a Faculty Member with the
International Institute for Analytics (IIA)
and an
Analytics Certification Board Member of INFORMS
.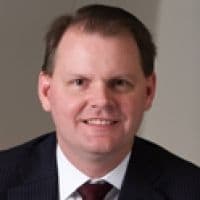 Pasha Roberts
Co-Founder and Chief Scientist
Talent Analytics, Corp.
Pasha Roberts is chief scientist at Talent Analytics Corp., a company that uses data science to model and optimize employee performance in areas such as call center staff, sales organizations and analytics professionals. He wrote the first implementation of the company's software over a decade ago and continues to drive new features and platforms for the company. He holds a bachelor's degree in economics and Russian studies from The College of William and Mary, and a master of science degree in financial engineering from the MIT Sloan School of Management.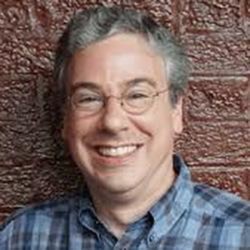 Mike Rosenbaum
Founder and CEO
Arena
Prior to starting Arena, Mike Rosenbaum received an Irving R. Kaufman Fellowship to support his work building what is now the analytics engine for talent selection. Previously, Rosenbaum was a John M. Olin Fellow in Law and Economics at Harvard and served at the White House as an economist, at the U.S. Department of State on trade issues and issues related to the former Soviet Union, and at Coopers & Lybrand in the Russian Federation on privatization and commercialization in the early 1990's. In addition to his academic work around what became Arena, Rosenbaum's publications and work focused on the application of data to the most subjective areas of human endeavor.
His work was featured in the Stanford Law and Policy Review and the Harvard John M. Olin Fellow Center for Law, Economics and Business Series. Rosenbaum has a JD from Harvard Law School, an MS in Economics from the London School of Economics and Political Science, and a BA from Harvard College.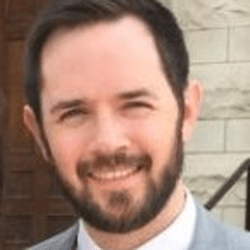 Chris Short
Senior Manager of HR Reporting and Analytics
Cox Enterprises
In his role at Cox Enterprises, Chris serves as a leader in People Analytics with an objective enabling HR leaders across the Cox Family of businesses to make better, data-driven decisions. His team is responsible for all reporting and analytics related to HR applications, including core HRIS, recruiting and onboarding, talent management, diversity and inclusion, etc. Prior to his current role, Chris worked at Accenture as a delivery lead for Business Intelligence projects. In this capacity he helped companies design and implement BI systems that would meet their reporting and analytics needs. He holds a Master's Bachelor's degrees in Systems Engineering from the University of Virginia with a focus on applied mathematics, modelling, and simulation.
Cox Enterprises is a leading communications, media and automotive services company. With revenues of $18 billion and approximately 60,000 employees, the company's major operating subsidiaries include Cox Communications (cable television distribution, high-speed Internet access, telephone, home security and automation, commercial telecommunications and advertising solutions); Cox Automotive (automotive-related auctions, financial services, media and software solutions); and Cox Media Group (television and radio stations, digital media, newspapers and advertising sales rep firms). The company's major national brands include Autotrader, Kelley Blue Book and Manheim. Through Cox Automotive, the company's international operations stretch across Asia, Australia, Europe and Latin America.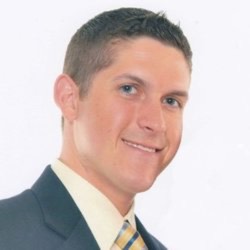 Justin Stevens
Talent Management Analyst
Kforce
Justin holds a Masters Degree in Industrial/Organizational Psychology from UCF and Bachelors Degree in Psychology from FSU. With 3 years of experience in Human Metrics Data Analytics, Organizational Assessments and Reporting, Justin has expertise in bridging the worlds of analytics and the human element, implementing strategic change initiatives and problem resolution. His prior experience includes Jabil, International Society for Performance Improvement, and Summit Resource Group. Justin's current role at Kforce has him developing, interpreting, and analyzing complex employee data to inform enterprise-wide strategy to retain and attract top talent in the industry.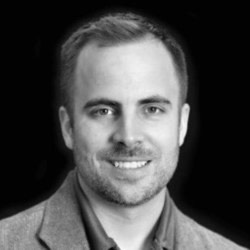 Ben Taylor
Chief Data Scientist
HireVue
Ben Taylor has over 13 years of machine learning experience. He has worked for 5 years in the semiconductor industry for Intel and Micron in photolithography, process control, and yield prediction. He has also worked as a Wall Street  building sentiment stock models for a hedge fund trading the S&P 1500 on the news content. During that time Ben helped build a 600 GPU core computing cluster from the ground up that he used to backtest up to 10M trading scenarios per day. Ben left finance and semiconductor to work for a new HR start-up called HireVue in 2013 and lead their machine learning efforts around digital interviewing. His greatest accomplishment has been developing the features and methods which have allowed short unstructured video recorded interviews to see r-values in the 0.3-0.4 range in the HireVue insights product.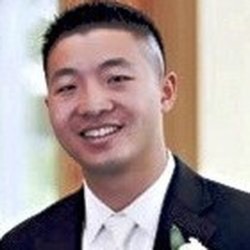 Kevin Zhan
Workforce Analytics Practice Leader
The Advisory Board
Kevin Zhan is the leader of the Workforce Analytics Practice at The Advisory Board Company (ABC). In less than 3 years, he has successfully advanced ABC's workforce analytics strategy from basic reporting to predictive analytics. He has developed cutting edge solutions around story telling and leveraging BI tools to transform the way ABC consumes workforce data.
His team has successfully leveraged talent analytics to support various talent related change management initiatives, including: strategic workforce planning, creation of a new performance management system, new approach to addressing employee flight risk, automating workforce data reporting via BI tools, and leveraging predictive analytics in candidate selection.
Prior to his time with ABC, Kevin has worked for Deloitte Consulting, Booz Allen Hamilton, and PricewaterhouseCoopers. He cites the combined experiences and best practices he's learned from each of these companies as the pillar behind his approach to tackling organization problems with people data.