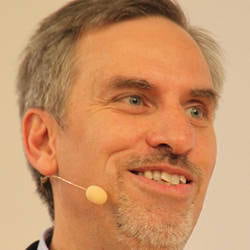 Dean Abbott
Co-Founder and Chief Data Scientist
SmarterHQ
Dean Abbott is Co-Founder and Chief Data Scientist of SmarterHQ, and President of Abbott Analytics, Inc. in San Diego, California. Mr. Abbott is an internationally recognized data mining and predictive analytics expert with over two decades of experience applying advanced data mining algorithms, data preparation techniques, and data visualization methods to real-world problems, including fraud detection, risk modeling, text mining, personality assessment, response modeling, survey analysis, planned giving, and predictive toxicology.
Mr. Abbott is the author of
Applied Predictive Analytics
(Wiley, 2014) and co-author of
IBM SPSS Modeler Cookbook
(Packt Publishing, 2013). He is a highly-regarded and popular speaker at Predictive Analytics and Data Mining conferences and meetups, and is on the Advisory Boards for the UC/Irvine Predictive Analytics Certificate as well as the UCSD Data Mining Certificate programs.
He has a B.S. in Mathematics of Computation from Rensselaer (1985) and a Master of Applied Mathematics from the University of Virginia (1987).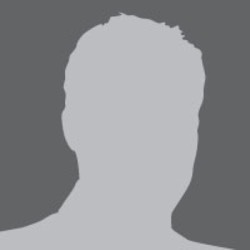 Gary Anderberg
SVP, Claim Analytics
Gallagher Bassett
Gary is a recovering academic with a BA from Pomona College and an MA and a PhD from Stanford University. He moved from college and university teaching into management consulting in 1976 and later joined one of his clients, a TPA, as their first vice president of data processing. He formed and later sold his own TPA then joined Travelers as part of the team that built one of the first managed care programs for workers compensation. After a stint at Zenith National as one of the designers of the SinglePoint twenty four hour program, he joined Prudential's Group Insurance operation to develop integrated disability management. After retiring from Prudential, Gary joined Broadspire to develop the e-Triage claim modeling system. He was recruited by Gallagher Bassett in 2013 to drive research and development into new technologies to improve outcomes.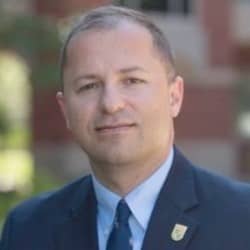 Feyzi Bagirov
Chief Business Officer, 592 LLC
Analytics Instructor, Harrisburg University of Science and Technology
Mr. Feyzi R. Bagirov is the Chief Business Officer (CBO) at 592 LLC and an Analytics Instructor at Harrisburg University of Science and Technology.

Mr. Bagirov has an extensive experience as an online educator, developing and teaching courses on Data Science, Data Analytics, Game Analytics and Data Mining subjects in a number of online undergraduate and graduate programs. He has participated in the creation of the graduate Master of Science in Data Analytics at the University of Maryland University College, and was a Founding Director of an undergraduate program (Bachelor of Science in Data Science) at Becker College.

Mr. Bagirov is a former US Marine. For the past 4 years, Mr. Bagirov worked on various analytical and educational projects and startups in the United States and overseas (Azerbaijan, Tunisia, Senegal and Mozambique). In addition, he is the founder of the Big Data Behavioral Analytics Boston meet-up.

He holds a bachelor's degree in international economics from Azerbaijan University in Baku, Azerbaijan, and an MBA with a focus in entrepreneurship from Babson College in Wellesley, Mass.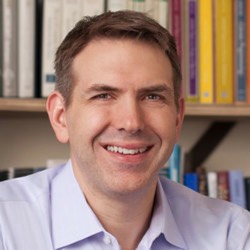 Stu Bailey
CTO
Open Data Group
Stu is the Chief Technology Officer of Open Data Group. He is a technologist and entrepreneur who has been focused on analytic and data intensive distributed systems for over two decades. Stu is the founder and most recently Chief Scientist of Infoblox (NYSE:BLOX). While bringing successful products to market over the years, Stu has received several patents and awards and has helped drive emerging standards in analytics and distributed systems control. During his six years as technical lead for the National Center for Data Mining, Stu pioneered some of the very first analytic applications to utilize model interchange formats.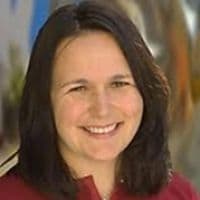 Natasha Balac, Ph.D.
CEO and Founder
Data Insight Discovery, Inc
Natasha received her Master's and Ph.D. in Computer Science from Vanderbilt University with an emphasis in Data Mining from large data sets. Her dissertation focused on creating and applying novel data mining techniques to mobile robots and real time sensor data. She has been with UCSD since 2003. She has also led multiple collaborations across a wide range of organizations in industry, government and academia. She had founded and led the Predictive Analytics Center of Excellence at the Supercomputer Center until 2016. She is currently directing the Interdisciplinary Center for Data Data Science (ICData) at Calit2/Qualcomm institute and lectures at the computer Science Department. Dr. Balac has a number of large and multidisciplinary government and research funded projects including the Center for Medicaid and Medicare Services, NASA, NSF, CPUC, Smart Grid, Smart City, etc. Dr. Balac has founded and serves at the President and CEO of Data Insight Discovery, Inc. DID's charter is enabling businesses to discover actionable insight from vast amounts of data across verticals.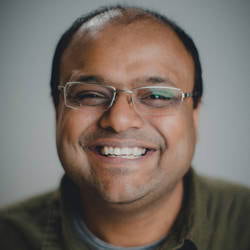 Ashish Bansal
Senior Director, Data Science
Capital One
Ashish is a visionary big data science professional focused on building data science teams and machine learning products at scale. He has 16+ years of industry experience in building companies and teams, ramping up revenue and delivery of products and projects across geographies.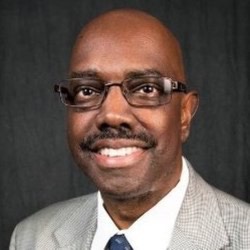 Bryan Bennett
Professor
Northwestern University
Bryan Bennett is an adjunct professor and predictive analytics subject matter expert for Northwestern University's School of Professional Studies where he is responsible for the development and teaching of business analytics courses for the domestic and international markets in the classroom as well as online. Additionally, he teaches leadership, marketing and consumer behavior courses at the graduate and undergraduate levels for other universities.

He is also the founder and Executive Director of the Healthcare Center of Excellence, a privately-funded research, training and consulting organization focused on helping healthcare organizations develop effective strategies to implement advanced analytics solutions.

He is the author is several articles, whitepapers and the book, Competing on Healthcare Analytics: The Foundational Approach to Population Health Analytics, which is a practical guide to implementing population health analytics. The book and makes a clear argument for how an analytics initiative should be implemented using Professor Bennett's foundational approach.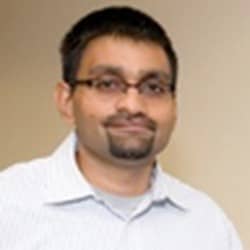 Julian Bharadwaj
Data Scientist
Google
Julian is a Data Scientist supporting the Marketing teams in Google. His primary focus is using ML Models to solve difficult problems in the Marketing space. He holds a Bachelor's degree in Mechanical Engineering and a Masters in Industrial Engineering from Texas A&M University. He currently resides in California.

Richard Boire
Senior Vice President, Boire Filler Division
Environics Analytics
Richard Boire, B.Sc. (McGill), MBA (Concordia), is the founding partner at the Boire Filler Group, a nationally recognized expert in the database and data analytical industry and is among the top experts in this field in Canada, with unique expertise and background experience. Boire Filler Group was recently acquired by Environics Analytics where I am currently senior vice-president.

Mr. Boire's mathematical and technical expertise is complimented by experience working at and with clients who work in the B2C and B2B environments. He previously worked at and with Clients such as: Reader's Digest, American Express, Loyalty Group, and Petro-Canada among many to establish his top notch credentials.

After 12 years of progressive data mining and analytical experience, Mr. Boire established his own consulting company - Boire Direct Marketing in 1994. He writes numerous articles for industry publications, is a well-sought after speaker on data mining, and works closely with the Canadian Marketing Association on a number of areas including Education and the Database and Technology councils. He is currently the Chair of Predictive Analytics World Toronto.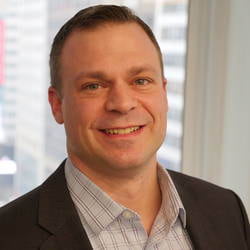 Bob Bress
Sr. Director, Product Management & Analytics
Visible World
Bob Bress is Senior Director of Product Management and Analytics at Visible World. In that role he has applied his expertise in data and analytics to lead development of the next generation of advanced targeted advertising products for television. Bob has over 15 years of business analytics experience including work in the energy industry, providing advanced analytics services for innovative demand-side energy programs and at GE's Global Research Center in the Applied Statistics Lab where he worked on cutting edge statistical applications for a variety of GE businesses. Bob holds undergraduate and graduate degrees in Industrial Engineering and Operations Research & Statistics from Rensselaer Polytechnic Institute.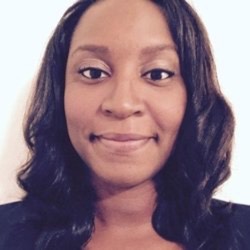 Chemere Davis
Decision Scientist
Wells Fargo Bank, N.A.
Chemere Davis is a Decision Scientist with the Enterprise Advanced Analytics team at Wells Fargo Bank in Charlotte, North Carolina. She has over 9 years of experience in analytics and business intelligence in the retail and finance industries. She has spent the past several years working to evaluate emerging analytic technologies and using innovation to improve customer experience. She is passionate about storytelling with data and designing ways to make analytics accessible to audiences of various skill levels.
Chemere holds a BS in Health & Exercise Science from Wake Forest University and an MBA with a focus in Marketing Analytics from the University of North Carolina at Charlotte.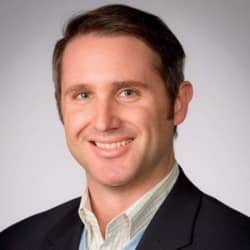 Michael Dessauer
Data Scientist
The Dow Chemical Company
Michael Dessauer has been a data scientist in The Dow Chemical Company's Advanced Analytics team since 2010. In that time, he has partnered with many Dow global businesses and functions to develop statistical and machine learning models to improve market insight and increase margins. Michael leads the text analytics project team that has created custom solutions for consumer sentiment, new market identification, and contract analysis.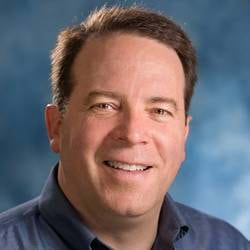 Dr. John Elder
CEO & Founder
John Elder leads America's most widely experienced Data Science consultancy. Founded in 1995, Elder Research (www.elderresearch.com) has offices in Charlottesville VA, Washington DC, Baltimore MD, and Raleigh NC. The team has solved problems in investments, business, and science by analyzing data in tables, text, and links. Dr. Elder co-authored 3 books (on data mining, ensembles, and text mining), two of which won "book of the year" awards in Mathematics or Computer Science. John has created analytics tools, was a discoverer of ensemble methods, chairs international conferences, and is a popular keynote speaker. Dr. Elder earned Engineering degrees from Rice and UVA and is an Adjunct Professor of Systems Engineering at UVA. He was honored to be named by President Bush to serve 5 years on a panel to guide technology for national security.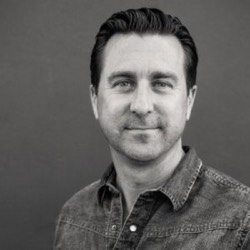 Angel Evan
Founder
Angel Evan, Inc.
Angel Evan is a marketing consultant specializing in data and analytics. His approach to marketing stems from a unique combination of degrees held in both Data Mining and Graphic Design. This complement of skills gives him the rare ability to uncover and communicate insights by blending quantitative data with visual learning methods. His experience and skill set are sought after by startups and Fortune 100 companies alike. Angel currently teaches BUS 139: Data-Driven Marketing at Stanford Continuing Studies and is a frequent speaker at industry events and conferences.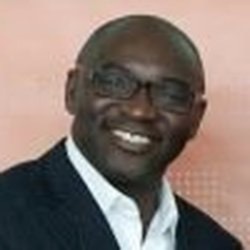 Val Fontama
Principal Data Scientist Manager
Microsoft
Val Fontama, is a Principal Data Scientist Manager in the AI Data Science team in C+E Growth, Analytics, and Billing group. His last role was Principal Data Scientist in Data & Decision Sciences Group (DDSG) where he led consulting to external customers, including ThyssenKrupp and Dell. Prior to Microsoft he was a New Technology Consultant at Equifax, London, where he pioneered the application of Data Mining to the Consumer Credit industry. Val holds an MBA from Wharton Business School, a Ph.D. in Neural Networks, M.Sc. in Computing, and B.Sc. in Mathematics and Electronics. He has published 11 academic papers, and co-authored three books including Predictive Analytics with Microsoft Azure Machine Learning: Build and Deploy Actionable Solutions in Minutes (2 editions).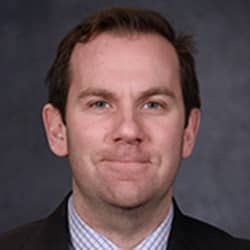 Chip Galusha
Data Scientist
Paychex Inc.
Chip Galusha is a data scientist at Paychex Inc., a leading provider of integrated human capital management solutions for payroll, HR, retirement, and insurance services. As a member of the data science and predictive analytics team, Chip harnesses the power of big data and statistical modeling to provide data driven intelligence that enhances strategic decision making. Chip has spent the greater part of the last 10 years working with data in a variety of fields, from e-commerce to public health. This has helped him develop a full view of data driven solutions, from ETL processes through model deployment. He holds a Master of Science in Statistics from the University of Vermont.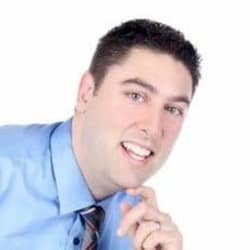 Frédérick Guillot
Senior Manager, Research and Innovation
Co-operators General Insurance Company
Frederick holds a bachelor and a master degree in actuarial science from Laval University. Since 2004, he is working for the Co-operators General Insurance Company, where he is currently Senior manager - Research and Innovation.

Since 2009, he is also a regular lecturer at Laval University, teaching principally predictive modeling. In 2014, he founded Actulab.ca, a not-for-profit organism with the mission to facilitate collaborations between academics and practitioners by offering case-competitions to Canadian students.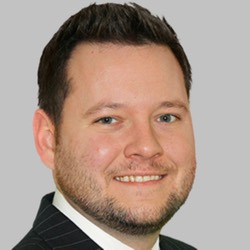 Scott Hornbuckle
Director, Advanced Analytics
Photizo Group

Scott first joined Photizo Group in 2008. He has served in multiple roles during his tenure, providing market analysis, proprietary research and custom consulting as the director of multiple advisory services including: TechWatch and Supplies Advisory Service. Scott has also served in a client engagement role, responsible for sales and support for global clients. In his most recent role as Director of Photizo's Advanced Analytics practice, Scott is focused on combining his financial experience with industry leading data analysis to help clients achieve better business outcomes. Scott has multiple degrees from the University of Kentucky in Accounting and Finance.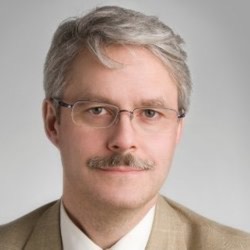 Darryl Humphrey, PhD, PMP
Senior Data Scientist
Alberta Blue Cross

Darryl is the Senior Data Scientist leading the team responsible for detecting fraudulent claiming patterns in health, dental, and pharmacy benefit claims. He has published on predictive model development using large scale data sets, cloud computing adoption strategies, and the evolution of enterprise architecture as a business strategy enabler. He has 20+ years experience as a management consultant having served public and private sector clients in Canada, USA, and Europe. While with Big 4 consulting firms, Darryl was a founding member of global analytics, cloud computing, enterprise architecture, and e-commerce practices.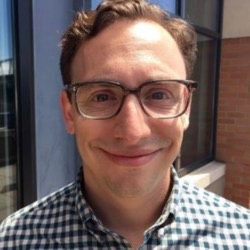 Jason Kessler
Lead Data Scientist
CDK Global
Jason Kessler is a lead data scientist at CDK Global, where he analyzes language use and consumer behavior in the online auto-shopping ecosystem. Prior to joining CDK, Jason was the founding data scientist at PlaceIQ and worked as a research scientist for JD Power and Associates. He has published peer-reviewed papers on algorithms and corpora for sentiment and belief analysis, and has sat on program committees and reviewed for several AI and NLP conferences. Most recently, he has conducted research on identifying persuasive and influential language and the visualization of differing corpora. Jason holds an MS and PhD candidacy in computer science from Indiana University, Bloomington.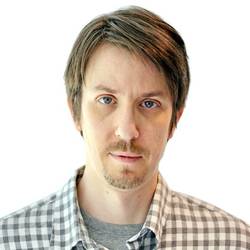 William Komp
Senior Data Scientist
SmarterHQ
Dr William Komp is a senior data scientist at SmarterHQ. In addition to marketing analytics he also has experience with healthcare analytics and is an adjunct professor of theoretical physics at the University of Louisville. He was technical editor for Applied Predictive Analytics: Principles and Techniques for the Professional Data Analyst by Dean Abbott for J. Wiley and Sons and a peer reviewer for the Canadian Journal of Physics.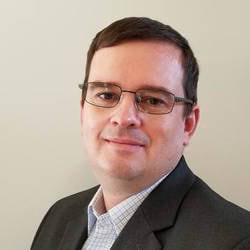 Robert Lake
Senior Manager, Data Science
Cisco
Robert specializes in aligning customer needs to practical solutions that accelerate value and positive behaviors. He has a lifetime passion for strategic decision-making and performance management. Currently he is leading a team of talented Data Scientists in the Cisco Offer Life Cycle group. Robert led the establishment of Data Science as a core competency across the enterprise.
Robert has worked in global organizations based in Europe and the USA, supporting functions including Services, Operations and Supply Chain. Robert is the co-lead for Cisco's Data Science training program and serves as a member of the advisory board for UNC Charlotte Master's program in Data Science and Business Analytics.
Robert is a 10-year veteran of the British Army. Enjoying married life with his soul-mate and being a father to two young curious boys. As a 3rd degree black belt, Robert enjoys teaching kids leadership through Tae Kwon Do.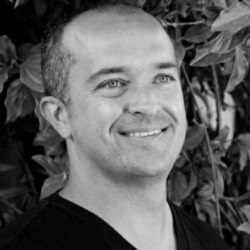 Jules Malin
Manager, Product Analytics & Data Science
GoPro
Jules Malin leads a team at GoPro responsible for smart device and IoT analytics and data science. The team discovers product and behavioral insights from GoPro's growing family and ecosystem of smart devices, driving product and user experience improvements. This includes influencing and refining data pipelines in Hadoop/Spark and developing scalable machine learning data products, metrics and visualizations that produce actionable insights. Insights that support and enable data informed decision making across 20 teams, including Executive Staff, Finance, UX, QA, Engineering, Product Management and more. Prior to GoPro Jules worked at Intel and Shutterfly in Product Management and Analytics Engineering roles. He holds a Master's Degree in Predictive Analytics from Northwestern University.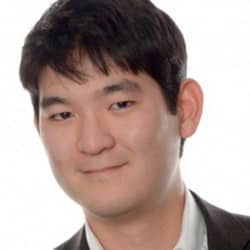 Tomo Matsuo
Chief Operating Officer
Bizfi
Tomo Matsuo is Chief Operating Officer of Bizfi (formerly Merchant Cash and Capital), an online aggregation and funding platform that has provided $1.5 billion in financing to more than 27,000 small businesses in the United States*. Since joining Bizfi in 2011 and prior to being appointed COO, Mr. Matsuo managed the Underwriting department as well as created and led the Business Intelligence department. He is instrumental in leveraging data science and technology to accelerate Bizfi's evolution to its current status as one of the premier FinTech platforms in the market.

In addition, Mr. Matsuo is leading Bizfi's pilot program in Japan in partnership with Credit Saison, Japan's largest credit card company. Through the pilot program, Bizfi became the first company to originate the merchant cash advance product in Japan. Bizfi is a member of Fujitsu's 'Financial Innovation For Japan (FIFJ)', a leading FinTech consortium.

An accomplished classical musician, Mr. Matsuo is Music Director & Conductor of the 92Y Orchestra, the resident orchestra of the 92nd Street Y organization. It is the oldest community-based orchestra in New York City and currently in its 98th season.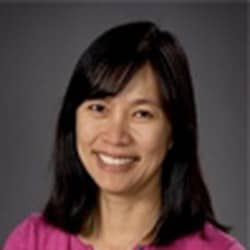 Ming Ng
Principal Data Scientist
LinkedIn
Ming is a Principal Data Scientist at Linkedin, where she and her team are responsible for building and delivering a wide variety of analysis focus on understanding, increasing growth, retention and engagement at Linkedin. Prior to joining Linkedin, she worked at Cisco System, AT&T and University of California at Santa Barbara. Ming holds a Masters in Computer Science from the State University of New York at Stony Brook, where she studied automated theorem proving.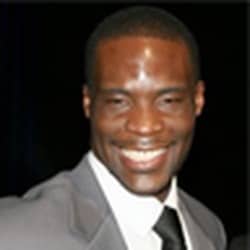 Haile Owusu
Chief Data Scientist
Mashable
Haile Owusu is Chief Data Scientist at Mashable where his main responsibility is the development and refinement of the company's proprietary Velocity technology, which predicts and tracks the viral life-cycle of digital media content. Haile specializes in statistical learning as applied to predictive analytics and has a background in theoretical physics, including a Ph.D from Rutgers University, a Masters of Science from King's College, University of London and a B.A. from Yale University.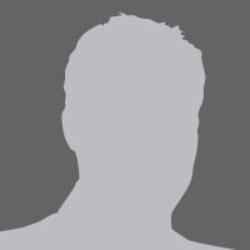 Szilard Pafka
Chief Scientist
Epoch
Szilard studied Physics in the 90s and has obtained a PhD by using statistical methods to investigate the risk of financial portfolios. Next he has worked in a bank quantifying and managing market risk. About a decade ago he moved to California to become the Chief Scientist of a credit card processing company doing everything data (ETL, analysis, modeling, visualization, machine learning etc). He is also the founder/organizer of several data science related meetups in Santa Monica (LA R, Data Science/Machine Learning, DataVis LA etc.) and the data community website http://datascience.la. LinkedIn: szilard Twitter: @DataScienceLA Github: @szilard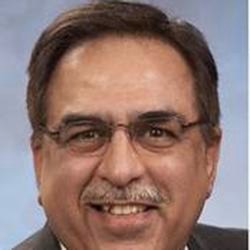 Ash Pahwa
Instructor
University of California Extension, Irvine, CA

Ash Pahwa, Ph.D., is an educator, author, entrepreneur, and technology visionary with three decades of industry and academic experience. Dr. Pahwa earned his doctorate in Computer Science from the Illinois Institute of Technology in Chicago. He is listed in Who's Who in the Frontiers of Science and Technology. He is also a Google Certified Analytics Consultant.
In Industry, Dr. Pahwa has worked for General Electric, AT&T Bell Laboratories, Xerox Corporation, and Oracle. He founded CD-Gen, Inc. and DV Studio Technologies, LLC., which introduced successful products for CD-Recording (CDR), MPEG encoding, and DVD archiving. His book, CD-Recordable Bible was published in English, Japanese, and German.
In Academia, Dr. Pahwa teaches internet technology courses and conducts webinars in the University of California system and Chapman University. Since 2008, he taught many courses at UC Irvine, UCLA, and UC San Diego.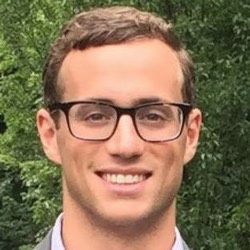 Brian Platt
Director, Office of Innovation
City of Jersey City
Brian Platt is the Director of the Jersey City Office of Innovation and he has worked under Mayor Steven Fulop since 2013. Prior to joining Mayor Fulop, Brian worked for McKinsey & Company, taught kindergarten in Newark, NJ with Teach For America, and ascended to the rank of Captain of his local volunteer Fire Department. Brian is currently pursuing a Masters in Public Administration at Columbia University, is a volunteer emergency medical responder, serves as President and cofounder of the Hudson County Young Democrats, is a board member of the Jersey City Youth Foundation, and teaches Olympic weightlifting at Crossfit Jersey City.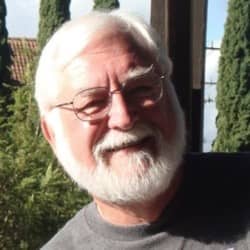 Jim Porzak
Principal
DS4CI.org
Jim is a semi-retired data scientist specializing in data-driven customer insights. He is currently engaged by One Medical (San Francisco), Li and Fung (Hong Kong), and Leitersburg Cinemas (MD). In 2015 he focused on Lynda.com (a LinkedIn/Microsoft company). Past experience includes Minted.com, Ancestry.com, Responsys, LA Times, 24 Hour Fitness and Sun Microsystems, to name a few.
Jim specializes in using customer behavioral and demographic data to predict propensity to purchase and/or churn, do uplift modeling, segment customers based on cluster analysis, and do routine marketing analytics. Jim is very active in the open-source community; particularly with R-the open-source software environment for statistical computing and graphics. He is a frequent speaker at conferences in the US & Europe.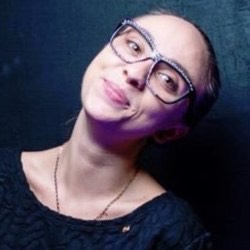 Kristina Pototska
CMO
TriggMine
Kristina is a CMO at TriggMine, email marketing automation service. She is great when it comes to email marketing tips.


During pasted 2 years she successfully launched more than 50 email campaigns for e-commerce websites. She's also the voice of TriggMine. Kristina performed as a speaker at 100+ events in Europe & Asia. She believes that email marketing rules and data is the king.

Steven Ramirez
CEO
Beyond the Arc
Steven J. Ramirez is the chief executive officer of Berkeley, Calif.-based Beyond the Arc, Inc., a firm recognized as a leader in helping companies transform their customer experiences by leveraging advanced analytics.

In addition to developing and executing the vision for Beyond the Arc, Ramirez leads teams of data and strategy consultants committed to client success. They analyze customer and social media data, combined with text analysis, to drive customer growth, improve customer retention, understand service breaks and build stronger customer loyalty.

Prior to leading Beyond the Arc, Ramirez served as an executive with Time Warner, where he was responsible for creating and successfully implementing marketing and corporate development strategies.

Ramirez earned a bachelor's degree and master's in Business Administration from the University of California at Berkeley. He as also created and taught courses in business management for UC Berkeley and been a guest speaker at the university's Haas School of Business.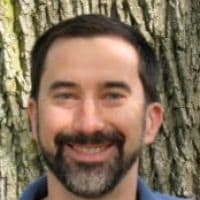 Karl Rexer
President
Rexer Analytics
Karl Rexer founded Rexer Analytics, a Boston-based analytic consulting firm, in 2002. He and his teams have delivered analytic solutions to dozens of companies. Solutions include fraud detection, customer attrition analysis and prediction, advertisement abandonment prediction, direct mail targeting, market basket analysis and survey research. Karl is a leader in the field of applied data mining. He has served on the organizing committees of several international conferences; is on the Board of Directors of Oracle's Business Intelligence, Warehousing, & Analytics (BIWA) Special Interest Group; has served on IBM's Customer Advisory Board; is an Industry Advisor for Babson College's Business Analytics program; and is in the #1 position on LinkedIn's list of Top Predictive Analytics Professionals. Rexer Analytics conducts and freely distributes the widely read Data Miner Survey. The survey has been written about and cited in over 12 languages.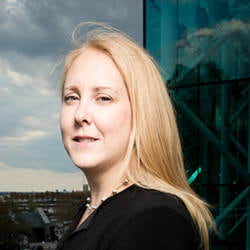 Anne G. Robinson
Executive Director, Supply Chain Strategy and Forward Operations
Verizon Wireless
Anne G. Robinson is the Executive Director of Global Supply Chain Strategy, Analytics and Systems, at Verizon, a Fortune 15 company and leading provider of wireless, fiber-optic and global internet networks and services. She is responsible for the overarching strategic vision across Verizon's end-to-end supply chain which includes the wireless consumer supply chain, network supply chain, video and internet supply chain as well as global sourcing and procurement. Additionally, her team drives supply chain excellence through world class data-analytics, process innovation, and employee empowerment to achieve a holistic, collaborative and customer centric supply chain organization, that results in improved product life cycle management, working capital optimization, and shareholder value.
Prior to joining Verizon Wireless, Anne spent several years with Cisco Systems, a high tech networking company, where her responsibilities included managing advanced analytics, business intelligence, and performance management teams across the supply chain. As the driving force for many foundational and cross-functional process innovations, she helped establish Cisco's presence and recognition as a leader in business intelligence and analytics, including being inducted into the balanced scorecard hall of fame.
Anne is originally from St. John's, Newfoundland, Canada. She has a Bachelor of Science with Honours in Mathematics from Acadia University, a Master of Applied Science in Management Science from University of Waterloo and a Masters and PhD in Industrial Engineering from Stanford University.
Anne is a Past President of INFORMS (the Institute for Operations Research and the Management Sciences), a professional organization focused on applying advanced analytical theory and practice for making better business decisions. She is a popular industry speaker and has served on several advisory boards including the advisory board for the Stevens Institute of Technology Masters Of Science in Business Intelligence & Analytics. A constant champion for analytics, Anne is the founding editor of INFORMS Editor's Cut, an online multimedia collection examining important topics in operation research and analytics. A frequent tweeter, you can follow Dr. Robinson @agrobins.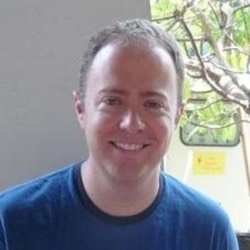 John Schlerf
Data Scientist
Capital One
John has a PhD in Neuroscience from the University of California at Berkeley in 2010, working for the Cognition and Action Lab under the direction of Richard Ivry. In 2012, I completed a Postdoctoral Fellowship conducting research at the Johns Hopkins School of Medicine in the Human Brain Physiology and Stimulation Laboratory under the direction of Pablo Celnik. I then worked as a Data Scientist at eBay Advertising. I currently work as a Data Scientist at Capital One in San Francisco.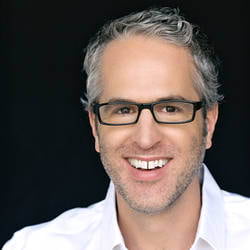 Dr. Eric Siegel, Ph.D.
Conference Founder
Predictive Analytics World
Eric Siegel, Ph.D., founder of the Predictive Analytics World conference series and executive editor of The Predictive Analytics Times, makes the how and why of predictive analytics understandable and captivating. He is the author of the award-winning Predictive Analytics: The Power to Predict Who Will Click, Buy, Lie, or Die, a former Columbia University professor who used to sing to his students, and a renowned speaker, educator, and leader in the field.
Eric has appeared on Al Jazeera America, Bloomberg TV and Radio, Business News Network (Canada), Fox News, Israel National Radio, NPR Marketplace, Radio National (Australia), and TheStreet. He and his book have been featured in Businessweek, CBS MoneyWatch, Contagious Magazine, The European Business Review, The Financial Times, Forbes, Forrester, Fortune, Harvard Business Review, The Huffington Post, The New York Review of Books, Newsweek, Quartz, Salon, Scientific American, The Seattle Post-Intelligencer, The Wall Street Journal, The Washington Post, and WSJ MarketWatch. Follow him at @predictanalytic.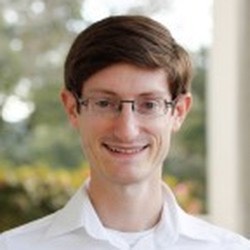 Craig Soules
CEO & Founder
Natero
Craig Soules is Founder & CEO of Silicon Valley-based Natero, a leading Customer Success Platform for B2B SaaS companies.
Natero, founded in 2012, helps companies place actionable data directly in the hands of customer success teams through simple and intuitive interfaces. This next generation solution is the only customer success platform to merge machine learning for predicting behavior and big data analytics for deep customer insights, helping SaaS companies maximize customer lifetime value, while improving their products and processes.
Prior to forming Natero, Craig was Principal Researcher at HP Labs, where he led the team that productized Lazybase, a scalable database for processing a mix of high-speed, high-volume event data and more traditional tabular data. Today, Natero integrates with over 35 CRMs, including Salesforce, for its clients.
Craig holds a Ph.D. in Computer Science from Carnegie Mellon University.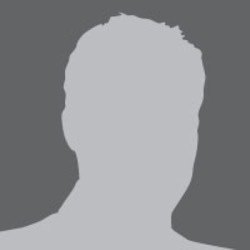 Paul Speaker
Senior Data Scientist
The Dow Chemical Company
Paul Speaker is a Senior Data Scientist with The Dow Chemical Company. He has been with Dow for 9 years. His work covers a wide array of analytics modeling work, but primarily covers predictive analytics for the needs of short-term and long-term corporate strategy. He holds B.S. degrees in Physics and Mathematics from the University of Dallas, a Masters in Astrophysics from the California Institute of Technology, and a Ph.D in Applied Mathematics from Michigan State University.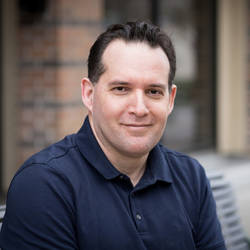 David Talby
Chief Technology Officer
Atigeo
David Talby is Atigeo's chief technology officer, working to evolve its big data analytics platform to solve real-world problems in healthcare, energy, and cyber-security. David has extensive experience in building and operating web-scale data science and business platforms, as well as building world-class, Agile, distributed teams. Previously, he was with Microsoft's Bing group, where he led business operations for Bing Shopping in the US and Europe. Earlier, he worked at Amazon both in Seattle and the UK, where he built and ran distributed teams that helped scale Amazon's financial systems. David holds a PhD in computer science along with master's degrees in both computer science and business administration.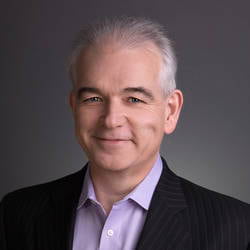 James Taylor
CEO
Decision Management Solutions
James Taylor is the CEO of Decision Management Solutions and is a leading expert in how to use business rules and analytic technology to build decision management systems. He is passionate about using decision management systems to help companies improve decision-making and develop an agile, analytic and adaptive business. He provides strategic consulting to companies of all sizes, working with clients in all sectors to adopt decision-making technology. James is an expert member of the International Institute for Analytics and is the author of multiple books and articles on decision management, decision modeling, predictive analytics and business rules, and writes a regular blog at JT on EDM. James also delivers webinars, workshops and training. He is a regular keynote speaker at conferences around the world.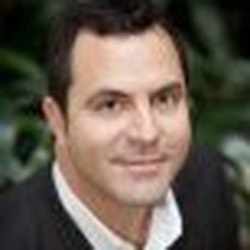 Kerem Tomak
Chief Digital Marketing and Analytics Officer
Sears Holdings Company

Kerem brings more than 15 years of experience as a marketing scientist and executive. He has expertise in the areas of omnichannel and cross-device attribution, price and revenue optimization, assessing promotion effectiveness, yield optimization in digital marketing and real time analytics. He has managed mid and large-size analytics teams in Fortune 500 companies and delivered large scale analytics solutions for marketing and merchandising units. His out-of-the box thinking and problem solving skills led to 4 patent awards and numerous academic publications. He is also a sought after speaker in Big Data and BI Platforms for Analytics.



Bob Wood
Senior Director, Advanced Analytics & Research
Merkle
Bob Wood serves as Merkle's Senior Director â€" Advanced Analytics & Research. He and his team have been involved in numerous analytic and insights projects to support global brands such as MetLife, UnderArmour, Dell, Warner Brothers and Assurant, to help them market more effectively and more efficiently. In addition to having 17 years of leadership experience in research and analytics, Bob has a BS in Math & MS in Applied Math from BYU, MS in Statistics from Wichita State, an MBA from the Marriott School of Management, and is currently a doctoral candidate focusing on consumer psychology at Wichita State University.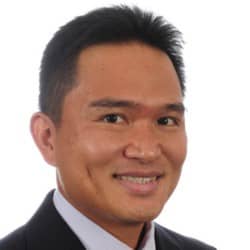 Toshi Yumoto
Director, Data Science, Enterprise Business Intelligence
Comcast
Toshi has over 15 years of experience in quantitative research, measurement and psychometrics with emphasis on research design, program evaluation, data mining and predictive modeling to help marketing organizations better utilize research and analytics to drive their customer-centric strategies. Dr. Yumoto has been published and presented in over 50 academic journals and currently serves as a professional reviewer for PLoS ONE, Journal of Alzheimer's and Dementia, and Journal of Research in Nursing and Health. Dr. Yumoto has a Ph.D. from the University of Maryland College Park in Measurement, Statistics and Evaluation and a master's from Adler School of Professional Psychology in Counseling Psychology.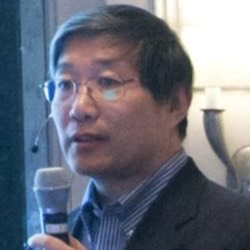 Daqing Zhao
Director, Advanced Analytics
Macy's
Daqing Zhao has over 20 years of experience in analyzing and taking actions on very large data. Trained in data analysis and simulations on molecular systems, he gained extensive expertise in customer centric marketing, optimizing for all stages of customer acquisition, conversion and retention. He has worked on segmentation and predictive modeling for banner ads, web logs, search keywords, emails, transactions, call center, and customer life time values.
Daqing is Director of Advanced Analytics at Macys.com, leading the predictive analytics, test and experimentation and data science teams. He previously held senior management and technical leadership positions at Ask.com, the University of Phoenix, Tribal Fusion, Yahoo, Digital Impact, and Bank of America. He also worked on client analytics projects for Intel, HP, Wells Fargo Bank, SBC, Dell, T-Mobile, MSN Search and Travel, Intrawest, PayPal, wine.com, MasterCard and others.
Daqing received his Ph.D. from Stanford University.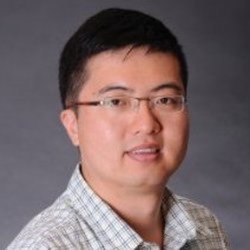 Feng Zhu
Data Scientist
Microsoft
Feng Zhu, is a Data Scientist at C+E Analytics and Insights. Prior to joining Microsoft, he was a research scientist in Transaction Risk Management and Service Team at Amazon. He received his Ph.D. degree in Electrical Engineering from University of Notre Dame in 2014. He holds the M.S. degrees in Electrical Engineering and Applied Mathematics from the University of Notre Dame, USA. He received the B.S. degree from Harbin Institute of Technology, China, in 2008. His research interests are machine learning, optimization and control theory.